OFT announces three new senior directors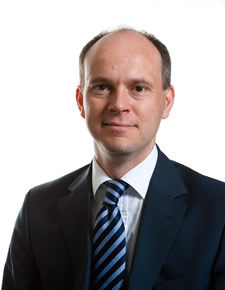 First promotions under Clive Maxwell
The Office of Fair Trading has added three senior directors to its panel.
Jackie Holland, Mary Starks and Ann Pope have all been promoted to senior director level in Clive Maxwell's first appointments as OFT Chief Executive.
According to the watchdog Holland's role will be to lead an enhanced Policy Group which will lead the OFT's competition and markets policy. This will include overseeing any changes to the OFT's Competition Act decision making and other procedures following the current consultation.
She will also take on a role as a phase 1 mergers decision-maker, as well as continuing in her role as Procedural Adjudicator until other arrangements are made.
Mary Starks and Ann Pope will be jointly responsible for leading the Services, Infrastructure and Public Markets Group.
The OFT said Pope would specialise in leading work on competition enforcement and commercial markets, while Starks had been assigned to focus on public markets, as well as continuing to oversee the transition of the OFT's functions to the Competition and Markets Authority and other organisations.
Both will be involved in decision making on Competition Act cases.
Holland joined the OFT in June 2008 as Director of Competition Policy and is also the Procedural Adjudicator for Competition Act 1998 cases. She qualified as a solicitor in 1995 and was previously a Senior Associate in the Competition Group of Slaughter and May.
Starks joined the OFT in 2008 as a Director covering competition, markets and consumer casework. She is an economist by background and has previously worked at the New Zealand Commerce Commission and the Bank of England.
Pope joined the OFT in 1988 as an economist. She has substantial experience in competition law and economics, having worked on a range of OFT competition investigations. Most recently she worked as a Director on both consumer and competition projects in the Goods and Consumer Group.
OFT Chief Executive, Clive Maxwell said: "As the OFT continues to take on complex and challenging projects, we need to ensure that we have the best people in place. Jackie Holland, Mary Starks and Ann Pope have all played an essential part in helping the OFT deliver against its objectives. Their promotions are well deserved and reflect the high level of talent the OFT continues to foster."