McAfee extends partner profit programme worldwide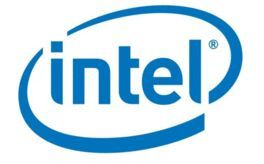 Plenty of rewards for determined partners
Intel-owned security behemoth McAfee has announced its Profitability Stack – which rolls its profitability programmes worldwide into a single global offering.
Partners, McAfee promises, will enjoy maximum profitability for accelerating sales, as the Stack includes deal registration, incumbency advantage, tiered pricing, teaming plans, rewards, and rebates.
Deal registration is McAfee's biggest partner profitability investment, which also offers deal protection and up to 25 percent of added margin on top of standard channel margins for the partners who can bring in new business and suite upgrades.
Incumbency advantage means incumbent partners get more margin on the first renewal, with a view to building loyalty through customer retention, as well as offering competitive advantages when renewing.
The company claims it already pays out $millions every year in rebates to top channel partners, who will now be able to track earning potential through weekly rebate tracking reports. Partners, McAfee says, can use this tool to make educated business decisions – complemented by the Accredited Channel Engineer incentive rebate which is now available worldwide.
New McAfee rewards include $25,000 for quarterly small to medium business top performer payouts, as well as $35,000 in commercial endpoint top performer payouts. Referral bonuses have also been made available, so participants can bring in up to $500 by referring colleagues in sales to the company's rewards scheme.
Tiered pricing, as you would expect, rewards Elite and Premier partner investment in McAfee. These partners get pricing advantages depending on their SecurityAlliance programme level, but now an automated pricing process means disties can make tiered pricing available to authorised resellers.
Gavin Struthers, senior veep for worldwide channels at McAfee, believes that the company has made a "huge leap forward" in setting what he calls a new profitability standard in the security industry. "We will continue to listen to our partners and aggressively evolve our channel programmes," Struthers said.
Read also :