PC shipments stall, but HP is on top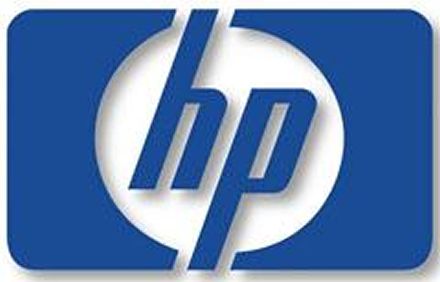 Despite sector falling this year
HP took first place in the worldwide PC shipment market, despite this industry stalling in the second quarter of 2012, analysts have said.
The vendor made the best of a bad market taking a 15 percent market share in this space. However, its revenue declined by 12.3 percent from the previous quarter, two separate reports by Gartner and IDC found.
In its report, Gartner claimed the decline had stemmed from internal issues from the company's organisational changes. It said HP's PC business had not yet been back to pre re-structuring level.
And HP also faces some tough competition from Lenovo, which both analyst houses pinpointed as taking second place in this market. IDC said the company had narrowed the gap between itself and HP considerably. However, it pointed out that although it continued to grow much faster than the market, it too experienced slower growth than in recent quarters.
Gartner however, pointed out that its aggressive pricing strategy as well as a string of acquisitions, had given it a strong place in the market
Also making a huge impact in this sector is Taiwanese vendor Asus, which grew the most in the second quarter, increasing its shipments by 38.6 percent. IDC said this was because the vendor had most of its volume in EMEA and Asia/Pacific as well as expanding channels and gaining share in other regions.
However, the prognosis by both analyst houses for the overall market remained gloomy, with both identifying that this market had declined by 0.1 percent compared to the same time last year .
According to Gartner this quarter PC shipments totalled 87.5 million units as a result of an uncertain market.
IDC added that consumers remained cautious within these markets and were off for the next big thing. It added that another reason for the slow 2Q12 sales was disappointing sell-out of distribution channels during the first quarter. This limited demand from channels that are wary of building inventory ahead of new product launches this fall.
Jay Chou, senior research analyst, IDC Worldwide PC Tracker said: "The announcement of a Windows 8 launch date, as well as broader communication of new features in the OS, are key steps that would help to address uncertainty about new product availability and help consumers and channels plan their purchases."
Mikako Kitagawa, principal analyst at Gartner, added: "In the second quarter of 2012, the PC market suffered through its seventh consecutive quarter of flat to single-digit growth."
"Uncertainties in the economy in various regions, as well as consumer's low interest in PC purchases, were some of the key influences of slow PC shipment growth. Despite the high expectations for the thin and light notebook segment, Ultrabooks, shipment volume was small and little impact on overall shipment growth."
The companies added that there were also other factors affecting the market, including competition from the latest smartphones and media tablets as well Ultrabooks, which companies were still heavily investing in.
Regionally, the US saw a total of 15.9 million  PC shipments in the second quarter of 2012, a 5.7 percent decline from the same period last year. The slowdown in the U.S. market was largely attributed to weak consumer spending on PCs.
David Daoud, research director, Personal Computing at IDC, said: "The US market suffered a double-digit contraction in the second quarter as market saturation and economic factors combine with anticipation of Windows 8 and other changes later in the year. In this context, consumers are delaying purchases, and vendors and retailers are slowing down their PC activities to clear existing inventories.
"The situation is exacerbated by consumer notebook saturation, a slowing replacement cycle in the commercial sector, and the big macro-economic and political events affecting confidence and spending.
"We don't expect PCs using Windows 8 to boost growth significantly until the fourth quarter, which leads to a conservative outlook for the third quarter."
However it was brighter in the EMEA region with PC shipments here totalling 25.1 million units in the second quarter of 2012, a 1.9 percent increase from the same period last year.
Western Europe saw very weak demand across all countries but especially Southern Europe. Consumer willingness to spend on PCs was furthered hindered by the growing eurozone economic crisis, Gartner said.
It added that although retailers again took a risk adverse approach, distributors could well have greater levels of inventory. It said this would hinder future growth of markets as Windows 8 and more Ultramobile notebooks arrive in the second half of 2012.
The Asia/Pacific PC market grew two percent, as shipments reached 31.8 million units, while in Latin America, PC shipments totalLed 9.3 million units, a decline of 1.7 percent from the second quarter of last year.
Read also :