Infortrend teams up with Hypertec for NAS distribution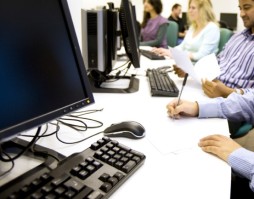 Partnership looks to tap increased SMB spend
Infortrend has joined forces with Hypertec to distribute its range of EonNAS products unified storage systems.
The EoNAS products will be targeted at enterprises and SMBs, though it is the growing spend by businesses that the two have their eyes on.
The pair intend to offer enterprise level technologies such as ZFSfile system, data deduplication and pool mirror function, but without missing SMB price points.
The EonNAS products will feature rackmount and tower models designs, for use in both the desktop and server markets.
As well as distributing the range of EonNAS products, the partnership will make available accessories, warranty extensions and onsite support through Hypertec's resellers.
"The demand for professional NAS solutions in the SMB market segments is increasing rapidly," said Leanne Denness, Managing Director at Hypertec.
"For small-businesses like medical clinics or law offices, secure and cost-efficient administration of customer contacts is extremely important."
"Infortrend´s SMB solutions are an ideal expansion for our professional storage segment."
Rick Dudson, Director of Sales from Infortrend Europe, highlighted Hypertec's ability to reach into the UK SMB community.
"With Hypertec's excellent distribution network in UK and Infortrend's highly competitive EonNAS solutions, we will be able to better serve SMB customers and help them meet today's exacting IT requirements."
"The appointment of Hypertec will allow us to build upon and expand our existing channel presence, whilst complementing and adding to the success already achieved within the UK channel, through our existing relationships."
Read also :