Industry criticises Boris Johnson's working from home tirade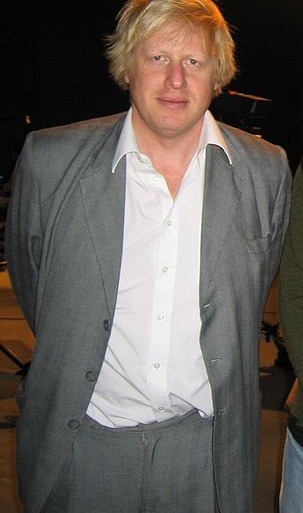 London Mayor says work culture is "overated"
Boris Johnson's claims that people working from home were a recipe for a "skiver's paradise" and "greatly overrated" have been blasted by Polycom and people in the industry.
The backlash comes as the London Mayor said that "bludgers" would use the excuse of the upcoming Olympics as a reason to work from home and for "general malingering."
Speaking at an Olympics transport conference the mayor continued to criticise the work ethic, claiming that those that did it were basically sitting around "wondering whether to go down to the fridge to hack off that bit of cheese before checking your emails again".
He said he didn't want to see too many Londoners doing this, claiming that "working from home" was "overrated."
However, his attempts of dampening this method of working hasn't gone down well in the industry or with those who will face "nightmare" trips into work while London plays host to the sporting event.
One professional home worker told ChannelBiz: "Boris clearly doesn't understand that some people make a perfectly good living working from home. In my case much more work gets done at my desk, rather than in an office where there are constant disruptions.
"If the Mayor has these illusions, it's only because this is what he may do on his "working from home days", which is worrying. I'd rather be sitting at my desk at home rather than prancing around on bicycles or tubes trying to pretend that London has it all."
And businesses are also standing up for this working culture. Daniel Weisbeck, VP EMEA, at Polycom told AV Interactive that Boris Johnson's recent comments about flexible working were "surprising considering the well-documented benefits it can bring to both employees and organisations.
"As any company that has remote workers can testify, these employees are often more productive than those based in the office, not less," he said.
He added that Polycom had recently released the results of a survey that found that remote workers were up to 39 percent more productive than office workers – leading to significant financial and business benefits.
Commuters, who will have to face the tubes when the games are on are also shocked at the Mayor's comments. One city worker told ChannelBiz: "It's ludicrous that Boris thinks this way. He's always banging on about less congestion on roads, but what about the congestion on trains and tubes when hundreds of people are commuting to watch the games?
"By making home working out to be such a bad thing, he's telling businesses that it's OK to expect their staff to go into the office. This is highly irresponsible. Firstly, with London Transport as poor as it is, the extra demand will put even more pressure on, meaning they'll be delays left, right and centre. This means we'll probably miss at least an hour, if not more, at our desks. If we were able to work from home, we'd get more hours in.
"The Mayor is obviously tarring us all with his own working from home brush, but let me just say, we're not all the same as you Boris, some of us actually work and brush our hair."
Read also :