Intel's Ultrabook and back to school tunnel vision creates channel carnage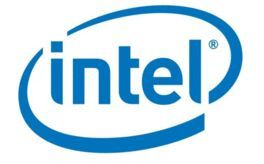 Intel and AMD have put their eggs into the back to school and Ultrabook market, which has blindsided them and left them with a surplus stock, UK distributors said.
The comments come as Intel this week posted figures showing its profit had fallen by four percent.
The giant was quick to cover its tracks, blaming rival Microsoft's upcoming Windows 8 for its stagnant sales.
One distributor agreed, telling ChannelBiz: "There isn't so much a slowdown in Intel and AMD products, it's more the industry as a whole. New, shiny technology is being bandied about and consumers have been waiting for that to launch.
"We're left with old stock, but this is good news for people not so interested in the likes of Windows 8. Soon the vendors will bow and slash prices meaning we can get going and people can get their bargains."
Adding more doom and gloom to Intel's already flagging financials, CEO Paul Otellini also warned the third quarter wouldn't get better, also pointing the finger at businesses who he claimed, were reluctant to spend cash.
However, according to distributors the company's insistence that its Ultrabook range would be the "next big thing", has been the huge thorn in its side.
One distributor told ChannelBiz: "The industry is suffering collectively.
"[However] Intel is in a slightly worse position. It's ploughed millions into its Ultrabook range and it doesn't seem to be able to shift them. We're stuck with an oversupply now.
"There's two sides to this. Firstly Intel was so confident of the popularity of these, it over ordered in the first place, secondly it ramped up the prices to an extraordinary height. The latter is possibly because it wanted to give these products a high-end edge, like Apples iPad. However, the bet didn't pay off. What Intel is to do now isn't our problem although we'd like some space and cash back."
And it's not just the Ultrabook that Intel has been blindsided by, with the company apparently tunnelling in on the "back to school" rush.
Another distributor told ChannelBiz: "A few years ago, we, and big vendors depended on the back to school rush. It was like our Christmas.
"However, while we now know times have changed, the big vendors are still putting their eggs in this basket and over ordering. Times have changed, kids are often given their parents hand me downs, while they splash out on desktops as a result of so many free work laptops- and that's if they can even afford this.
"Government deals also mean schools have these at the ready for children meaning they are not obliged to buy their own. Clever notebook makers such as HP have signed the deals with the country's bigwigs to ensure they make the most of this, while Intel, unfortunately may have missed the boat."