Lloyds Bank gives iomart Group £20 million revolving credit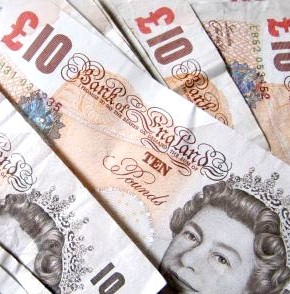 Group says it will use the cash for business expansion
iomart Group has been approved for a £20 million revolving credit facility with Lloyds Bank, which it claims will help it grow as a business.
The cloud computing and managed hosting company will be using the funding for organic means and acquisitions.
Previously the group was given a £10 million acquisition facility by the  Lloyds Bank team in Glasgow, which it claims has helped it achieve strong year on year growth, acquiring Switch Media, EQSN and Global Gold in the last financial year.
Angus MacSween, CEO of iomart Group said: "We're on the acquisition trail again this year as we continue our strategy for growth and this increased credit facility from Lloyds Banking Group will allow us to act quickly when the right opportunities arise.
"Lloyds Bank continues to be a very supportive corporate banking partner to iomart Group as we consolidate our leadership in the cloud computing and managed hosting market in the UK. We have enjoyed a strong start to 2012 and the financial backing we receive from Lloyds Bank will help ensure we continue to perform well for the rest of the year, and beyond."
Elaine Prentice, Relationship Director in Glasgow and the West for Lloyds Bank said: "This is the second such facility Lloyds Banking Group has provided iomart Group with in recent years and represents not only the latest development in the on-going relationship between Lloyds Bank and iomart Group, but also our commitment to backing the growth aspirations of Scottish businesses.
"iomart Group is a recognised industry leader and has great potential for further growth. The company has already demonstrated its ability to make successful and strategic acquisitions."
Read also :