VMware expands virtualisation portfolio with $1.2 billion Nicira buy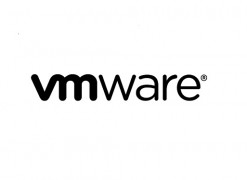 Open approach could help vendor further its market lead
VMware's $1.2 billion acquisition of Nicira could be crucial in keeping it one step ahead of competing virtualisation and cloud vendors.
The currently CEO-less firm may have posted healthy growth in its financials yesterday, but its dominance in the shifting virtualisation market is being challenged.
VMware's second quarter results were certainly impressive despite recent changes at the top, posting 22 percent year on year growth in the second quarter.  This means revenues hit $1.12 billion for the quarter.
The firm also announced a sizeable acquisition of software defined networking firm Nicira for over a billion dollars, not long after it announced it would snap up DynamicOps.
The deal means VMware adding additional networking services to its existing virtualisation portfolio, extending its services around its core hypervisor technology.
The additional networking services, already taken up by the likes of AT&T and Ebay are welcomed by UK channel players such as desktop virtualisation specialist and VMWare partner RES Software.
"Nicira has some great technologies, and the inclusion of them in VMware's portfolio will be a good thing for enterprises," Grant Tiller, senior product manager at RES Software told us.
"Network virtualisation is the next logical step for them, and with the exponentially increasing amount of data that is flying around in this day and age, it makes a lot of sense to virtualise the network layer and keep that data inside the rack wherever possible."
Tiller believes that additional services should help VMware stay out in front, particularly with backing of EMC.
"Looking at the bigger picture, VMware is owned by EMC so with the inclusion of a great network layer, it has a formidable proposition moving forwards, and I find it hard to see who can compete at this level."
According to Quocirca analyst Clive Longbottom the deal means VMware is keen to keep its nose in front of the encroaching competition from hypervisor contenders by expanding its services.
"It has been increasingly acquisitive, along with the mothership of EMC, and has managed to outpace Microsoft and other hypervisor vendors in the support system that it provides," Longbottom told ChannelBiz.
"Nicira is just a further demonstration of this – VMware has worries about how the cloud may go, as Xen, KVM, Parallels and other open source hypervisors are making inroads into what it sees as being its world."
As VMware makes clear in its announcement of the acquisition, it will continue to implement the 'open' approach that Nicira has taken.   This will mean enabling openness and operability between clouds, and says it will  keep onside with the likes of OpenStack and CloudStack.
This is something that Longbottom believes is pivotal to the long term development of cloud services, even if it is not likely in the short term.
"'Openness' is critical to the future of cloud – but it is unlikely to happen in the near term," he says.
"The main need for openness is around portability – being able to take a virtual machine from one environment and move it in short order to another environment."
He says that this has been VMware's "ace in the hole", as private clouds based on its ESX products are difficult to move to a Xen environment for example, and so companies are being forced down a route of looking for cloud providers who do support ESX.
"However this is not going quite to plan," he says, "as many organisations are not taking a joined up approach and are using different private and public cloud options."
By granting greater openness though, the Nicira deal should benefit VMware by providing the capability for VMware to port non-VMware based virtual machines back onto an ESX-based system Longbottom says.

Read also :