Lieberman warns companies to be cautious about BYOD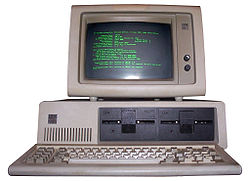 Companies worried about security challenges, survey reveals
Lieberman Software Corporation is warning that the Bring Your Own Device (BYOD) trend has businesses worried that they will be opening themselves up to exposure from viruses and risk losing data.
Lieberman surveyed 250 IT professionals in London. Of these, 67 percent agreed that BYOD would increase costs. Almost half of respondents said that employee devices introducing a virus to the corporate network was the biggest headache while 26 percent were annoyed at employees simply losing their devices. Employees stealing company data was a worry for 22 percent of those surveyed.
According to CEO Philip Lieberman, Apple is being driven by companies like Apple that are pushing their products as corporate ready or compatible. "We've been here before," he said. "It's the same classic back door sales process used to promote PCs in the 1980s, where the large IT shops controlled both the glass house and what was on the desktops".
"Back then users and managers would show how PCs were better, faster, and more flexible than the 'stone age' solutions offered by IT," Lieberman added. "Ultimately IT was forced to adopt PCs as their corporate standard – the new twist today is that the interlopers are devices that will always be owned by the consumer, not the company".
Of course, companies willing to engage in BYOD should recognise that it will pose new challenges that must be taken under consideration. In an interview with ChannelBiz UK, Vodafone Global Enterprise's Nick Webb said that the BYOD phenomen is "unquestionably" being driven by the end user rather than organisations, and that the organisations are being reluctantly dragged into it.
However, there are ways to overcome security challenges, including containerised versions on a device that carries company data, so firms can apply security policies to that specific aspect of the device.
But according to Lieberman Software, the core of enterprise authentication has been in-house enterprise identity management with the use of fat clients, as well as web browsers that provide integrated authentication of corporate credentials, often strengthened, among government users, by smartcard standards like CAC and PIV.
"In today's consumer-owned devices," Lieberman said, "the ability to adopt and sustain enterprise access and revocation controls is non-existent or impaired. In an effort to meet the demands of BYOD, enterprises are being forced to employ soft certificates with diminished security.
"While end-users might love the convenience," Lieberman added, "a lost or compromised device can fast become a nightmare for the CIO". Organisations must make sure they understand what they are opening it up to when they allow or encourage BYOD, he said.
Of course, most of those acting on the BYOD trend, having been convinced of the overall benefits, will be made all too aware of the necessities of robust security if they do not take responsibility in ensuring best practice policies.
Read also :