Datacastle provides data back up through Microsoft Azure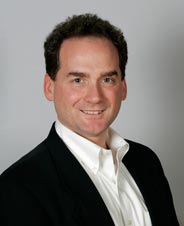 RED mobile back up services made available through Microsoft's cloud platform
Datacastle partners will now be able to offer data protection and backup services to customers through Microsoft Azure.
Microsoft's cloud platform Azure will now support partners in providing protection against data loss and breaches following an agreement for Datacastle to use Azure as its 'preferred public cloud environment'.
This will also involve Microsoft Azure resellers supplying mobile data back up with Datacastle RED allowing customers to protect data remotely on devices.
Datacastle says that the announcement of a closer partnership between the two firms is the next step in their  collaborative relationship.
"We have worked with Microsoft since Windows Azure's inception,"  said Ron Faith, president and CEO of Datacastle.  "We have found Windows Azure to be the best public cloud platform for Datacastle RED in terms of operations, scalability, capability richness, and cost-effectiveness."
"With Datacastle RED on Windows Azure, our partners and customers can securely and cost-effectively provide continuous endpoint backup, mobile data security, and anytime, anywhere remote data access from a secure, scalable operating environment."
Read also :