Chip market set to boom over next five years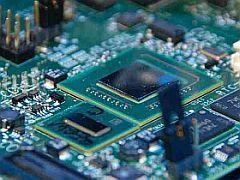 No let up in chip demand despite macroeconomic problems
The semiconductor market is set to rebound over the next few years, analysts have claimed, forecasting growth approaching double digits.
Following what semi analyst house IC Insights calls a 'lacklustre' period of annual growth, a significant upturn is expected for the chip market, as analysts forecast a compound annual growth rate of 8.0 percent between 2011 and 2016.  This compares with a CAGR of 3.9 percent in the preceding five year period.
The forecast represents an optimistic outlook for the semi industry which has drawn expectations of stagnant growth during 2012 in some quarters.  Many analysts believe that the longer term future of the market is healthy however, in spite of macroeconomic concerns.  
With continued demand for new hardware product types such as tablets and Ultrabooks, the chip market is well positioned to swiftly rebound once recessionary pressures are alleviated.
The report from IC Insights also predicts that the NAND flash market will continue to grow at a slightly increased rate,  forecasting a CAGR of 16.6 percent over the next five years.  
NAND flash has been a steadily growing market for some time now, gaining popularity in memory applications for mobile PC and smartphone devices.
Interestingly a reversal of fortunes is expected in the DRAM market.  An average 9.6 percent annual increase is expected as the market rejuvenates from years of over supply and falling prices.
Following some upheaval throughout the DRAM industry, the dwindling number of major players are apparently set to benefit from rising average selling prices for ICs, forecast to grow on average by 1.7 percent each year.
Average growth for ICs in particular is set to reach 7.4 percent up to 2016, an increase on the 3.3 percent CAGR in the preceding five years.
Read also :