Channel can benefit from business confidence in cloud-based CPM, says Host Analytics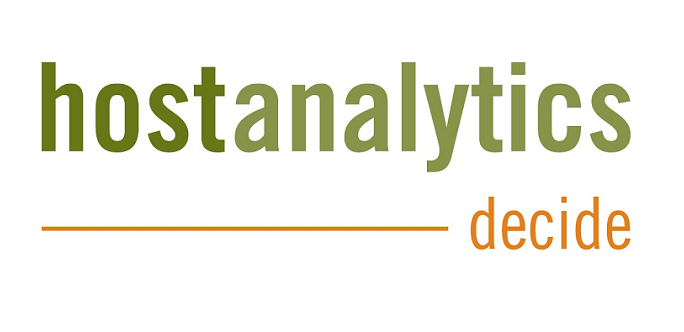 US cloud vendor sets up shop in the UK
With businesses gaining confidence in entrusting data to the cloud, even highly sensitive corporate information such as financial planning data is increasingly being handed over to cloud vendors.
While many businesses remain sceptical of the security of the cloud in general, off-premises services for corporate performance management (CPM) are increasingly becoming accepted by businesses.  
According to a Gartner report from earlier this year, while only 17 percent of firms surveyed currently have business intelligence analytics placed in the cloud, a third plan to do so this year.
Cloud CPM vendor Host Analytics is now hoping to capitalise on this confidence in placing sensitive financial planning and forecasting data in the cloud – and believes that it presents an opportunity for the channel in the UK.
The US cloud vendor recently announced that it would be making further inroads into the UK market, and in July appointed David Brierly as Managing Director in the UK.
He told ChannelBiz that customers are increasingly coming round to moving financial data into the cloud.
"I think the realisation that nine times out of time the data is more safe in the cloud than it is onsite," Brierly says. "As long as your cloud vendor is using a data centre set up that complies with all the security regulations that are stringently enforced around the world, no organisation could afford to have that onsite with the same security rigour, unless you are the size of the likes of Pepsi etc."
Brierly says that the understanding by businesses has been a gradual education,  ("we have to thank Salesforce for that, they helped break down the walls, break down the barriers"), and though he doesn't see a comprehensive jump to the cloud in the near future, "niche" services such as CPM are likely to be the first that are moved over.
The market for CPM is one that Brierly has extensive experience operating in, having worked with vendors such as SAP, BusinessObjects and Cognos in the past before his recent move to Host Analytics.   
Although vendors offering various financial forecasting planning and budgeting services off-premises are not necessarily anything new, Brierly says the market has seen "huge disruption" from the buy up of almost all of the independent vendors offering cloud CPM by the big firms such as Oracle, IBM and SAP.
He says that this has created a "very difficult channel", with partners which had signed up with a major vendor then often ending up competing with them.
"Typically you will have a partner that specialises in CPM, the company that they partner with gets acquired by a big vendor like IBM and then typically IBM will open it up to the whole channel," he says.
Over a year there could be a 300 percent increase in the number of partners able to sell solutions he says, adding that "the majority of these partners don't have expertise and so then they start competing on price".
"It is that vicious cycle about taking something of value and turning it into a commodity."
This has meant that the channel has often struggled to create margins in the CPM market, and has lead to frustrated customers.  By offering full CPM services through the cloud Breirly says that partners can differ themselves from the major vendors, and is now currently attracting new partners to its global programme having set up its first office in the UK this April.
"We are setting up in the UK first, we will be supporting our European partners from the UK, but our ultimate strategy will be to move permanently into Europe."