Intel goes to the movies to move ultrabook channel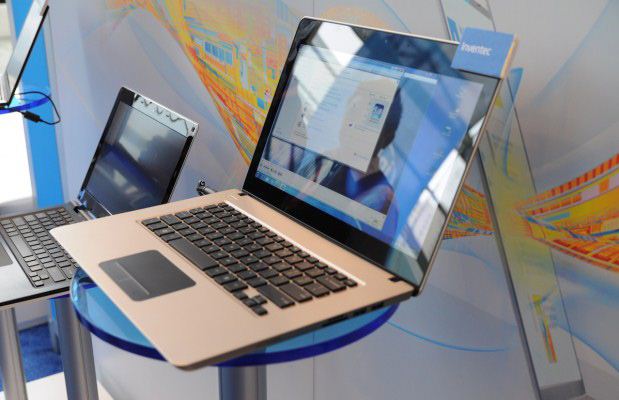 Intel is turning to Hollywood as a new way to push its ultrabooks and drum up some support in the channel.
Intel has come up with a new way to push its Ultrabooks and drum up some support in the channel.
The chipmaker and W Hotels Worldwide have launched "Four Stories," which is a screenplay competition which will be run by film director and screenwriter Roman Coppola.
Three winning screenplays will be selected from a pool of submissions by an exclusive panel of "industry leaders". These include Coppola, along with Michaelangelo L'Acqua, who is the W Hotels global music director, Deborah Conrad, who is the chief marketing officer at Intel, actors Michael Pitt, Chloe Sevigny and PJ Ransone, Blake Whitman, who is the vice president of creative development at Vimeo and Danny Gabai. Gabai is an agent.
Quite how the "Four Stories" idea gets to "Ultrabook Experience", requires you to get into the head of the Intel marketing team. One of whom, Deborah Conrad, is making sure that all the films have an Ultrabook theme by judging the screenplays.
According to Intel, the idea is that the screenplays will show Intel-inspired Ultrabooks doing "extraordinary things". The scripts have to be set in a W Hotel, and the Ultrabook must have a starring role.
When the final scripts get the nod, they will be developed by Coppola and The Directors Bureau into 10-minute shorts.
The W Hotel idea is part of another Intel promotion. The chain has just installed high-impact Ultrabooks at its Hong Kong, London-Leicester Square, New York, Paris-Opera, San Francisco and Singapore hotels.
The film project will not only keep Intel's Ultrabook marketing partner sweat, and be seen as a joint promotion.
Johan Jervoe, vice president of partner marketing at Intel said that the arts were evolving thanks to the power of every day technology. This means that the Ultrabook can be sold as a tool to give them performance and portability, so they can readily share their creations at the touch of a keyboard button.
No one can really claim that Intel is not coming up with unusual methods to push its Ultrabooks for its channel partners. Whether it makes a difference or not is another question, entirely.
Read also :