Logicalis to offer CA cloud automation tools to enterprise customers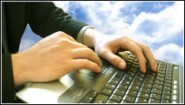 Automation Suite for Clouds means greater flexibility
CA Technologies will extend its relationship with Logicalis to offer cloud automation tools to its enterprises customers.
Logicalis, a CA Premier Service Provider partner, will now provide its customers with access to CA's Automation Suite for Clouds, which it claims will help avoid vendor lock-in and assist in the speedy roll out of cloud services.
According to Logicalis customers are demanding more flexibility in deploying new services, with many enterprises struggling to keep on top of a variety of cloud environments.
It believes that CA's automation tools will remove some of the headaches for IT staff keeping track multiple clouds, and can help aggregate management of cloud services regardless of which vendor supplies the supporting software and hardware.
Mike Martin, vice president of cloud solutions for Logicalis, commented: "At Logicalis, we're both a customer and a provider of CA Automation Suite for Clouds."
"We rely on CA Technologies solutions in our own managed services and hosted cloud offerings that extend to hundreds of customers nationwide."
"And for clients that need to manage their own private or hybrid cloud solutions, CA Automation Suite for Clouds offers a solid choice for managing both physical and virtual resources."
Read also :