More homes struggling with income that's not enough to pay bills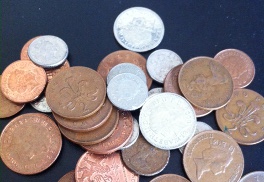 Survey reveals gloomy figures
More homes are struggling with income that's not enough to pay bills, new research has found.
The Legal & General MoneyMood Survey has found 340,000 more people claimed to be struggling with their bills at the end of July 2012 compared to the middle of 2011, while the number of "stable" households – those who say they have some money left after paying bills each month – has fallen by 600,000.
There was some good news with the survey, finding that of those who claim they're struggling, the amount of money they are short each month (on average) has halved since the beginning of the year as the positive impact of falling retail prices kicks in.
In January this year the Money Mood survey began monitoring how much households who are struggling to make ends meet were falling short each month.
It said that this months survey showed households across the country were managing to reduce their shortfall following falls in the cost of living.
Mark Gregory, Legal & General Executive Director Savings said: "The continued economic recession appears to be gradually squeezing household income with more homes struggling to stay out of debt this year.
"However, the good news is that lower inflation and falling costs of utilities, fuel and food since the start of this year has helped the less well off households to cope better with paying bills and debt. For those families who are struggling our latest figures indicate the average shortfall nationwide has halved to £42 per month, compared to an average of £96 in January.
"Homes in London, the Midlands, Yorkshire and the North West appear to have benefited the most with the biggest reduction in monthly shortfalls compared to the national average. Despite the lower figure for July, London has again recorded the highest monthly shortfall at £99 per month (down from £261 in January)."
Yorkshire and Humberside produced the biggest reduction in the average monthly shortfall with a drop of over 85 percent, down to £22 from £161 in January.
West Midlands and London were the next biggest fallers managing to reduce monthly average shortfall by 70 percent and 60 percent respectively.
However, East Anglia and the North of England both saw a slight increase in average shortfall, with Legal and General claiming this could  indicate that household finances remained under pressure in these regions.