Degrees aren't everything, sales based sectors say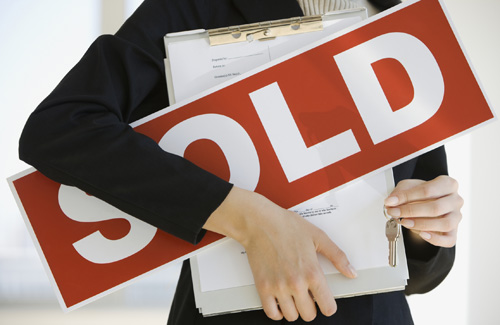 If you can sell, then you're fine.
Despite many employers claiming they require a degree to take on staff, sources in a range of jobs have said this is not the case.
Despite HR bluster, companies are still looking for candidates with an eye to sell, with training offered, sources have said.
Others who have no degrees, have pointed out that despite big companies such as Microsoft insisting on degrees upon application, they have been approached on social networking sites for top level jobs.
In June  this year the Universities and Colleges Administration Service (UCAS) published results showing the number of people who were applying to university had dropped by 7.7 percent from the previous year.
Figures from the organisation showed that in 2011 669,956 people had applied for courses, compared to 618,247 in 2012.
In July, the organisation said that although there had been been a reduction in application rates where tuition fees had increased, there had not been a disproportionate effect on more disadvantaged groups .
However, with graduate schemes being very competitive, it seems many candidates have woken up to the fact that they don't need to spend the money on a degree to get a job.
One source who works in the estate agent sector told ChannelBiz UK not to "be silly": "Don't be silly. I don't think anyone here has a degree. We join young, get training and then sell houses. We've had a lot of people applying recently with degrees in business and sales, but to us that's just paper.
"If you can prove you can sell and have an eye of it then you're pretty much sorted. We do get training and more recently- well over the past five/six years- we've been given mortgage certificates because like any business, one service is no longer enough."
A mortgage broker agreed claiming that: "When I started out 25 years ago all you needed was a good head for sums and selling experience. Now the same rules apply but people need to ensure they take relevant training and exams. I don't think anyone with a degree would want to be a broker, although banks may be a different kettle of fish altogether."
And it seems that bigger companies who profess to requiring a qualification are also bowing down. One source in sales told ChannelBiz UK: "Companies such as Microsoft and Google insist on degrees at job application processes. However I've been approached a number of times on LinkedIn from companies like this and it's clear all I have is experience."
However, others, who work in sectors that have originally been known as careers that can be worked up into, have warned that things are getting tighter.
One source told ChannelBiz UK: "It used to be the case that employers were more concerned about experience rather than a degree. However, it's all changed now. In this particular sales department we're only taking on people with degrees.
"This means grads who have usually come straight out of uni, that are cheap to run. What is more concerning is that the age of these are getting higher as more people are forced to go back to uni to get a job."