Infortrend's EonStor DS gets MS Exchange accreditation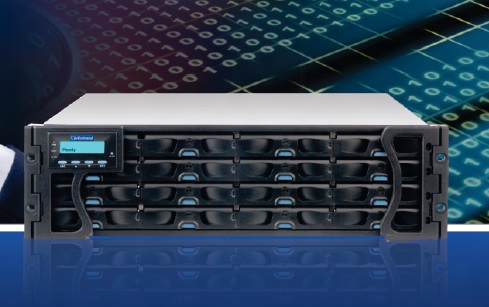 EonStor DS supports up to 20,000 Microsoft Exchange mailboxes
Infortrend will now offer Microsoft Exchange support with its EonStor DS storage systems.
The storage vendor announced that it has passed the Microsoft Exchange Solution Reviewed Program (ESRP), receiving verification for scalability and efficiency in Microsoft Exchange email environments.
The Taiwanese network storage vendor's EonStor DS systems can now support up to 20,000 Microsoft Exchange mailboxes.
"Email volumes in enterprises are growing at an incredible speed, creating huge storage capacity and reliability demands,"  said Danny Ting, marketing and operations division, Microsoft. "Passing the ESRP is a proof that Infortrend's storage systems work seamlessly with Microsoft Exchange Server."
"This benefits the enterprises that rely on Microsoft Exchange databases to serve as the core of their mission critical operations."
Thomas Kao, Senior Director of Product Planning at Infortrend said: "We continue to develop storage solutions that make a tangible difference to IT managers' day-to-day challenges, such as those they encounter in Microsoft-based email environments.
"Our comprehensive data protection features, easy management consoles and exceptional efficiency are just some of the benefits we offer."
"To have joined the Microsoft Exchange Solution Reviewed Program and work closely with Microsoft is our commitment for better service and solutions to our customers."
Read also :