Softcat improves VDI managed services with Whiptail storage array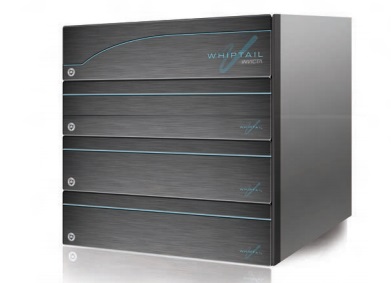 VAR to use Invicta flash storage in its data centre
Softcat has chosen Whiptail's Invicta flash storage to power its virtual desktop infrastructure (VDI) services.
The 36TB storage array will go live in VAR Softcat's data centre at the end of the month, with the VMware reseller looking to grow its VDImanaged service offerings.
Solutions director Sam Routledge says that Softcat has been working with Whiptail since early last year on virtualisation and VDI projects, and has decided to use the vendor's products in its own services.
"Whiptail is very highly regarded by our customers, as it makes truly high performance storage a reality and for many, it has transformed the way their businesses operate,"  Routledge said.
"Whiptail de-risks VDI deployments by eradicating the most risky element of such a project; poor performance, which inevitably leads to user dissatisfaction."
The Invicta silicon storage array from flash storage vendor Whiptail can be scaled up to 72TB, and has achieved 650,000 read IOPS and 550,000 write IOPS in performance tests.
Brian Feller, VP and GM of Whiptail EMEA commented: "It is always a testament to our company and our technology when we are trusted by world-class visionary companies such as Softcat, not only to partner with them, but also to be adopted as a key element of their managed service arm."
Read also :