Fujitsu updates server range for Windows Server 2012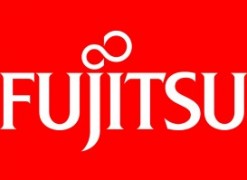 Gives partners head start with MS Reseller Option Kits
Fujitsu has equipped its range of servers with latest Windows Server 2012 operating system update, and will be shipping as of today.
Following the unveiling of the Microsoft server operating system yesterday, Fujitsu has announced that it has tweaked its PRIMERGY servers and cluster-in-a-box solutions to run with the new software.
The hardware will support private cloud environments, with Microsoft claiming at the Windows Server 2012 launch that this is the first 'cloud OS'.
Mike Schutz, General Manager, Product Marketing, Server and Tools, at Microsoft, said that the release of Fujitsu servers using the operating system would give customers a "head start in cloud deployments".
Resellers will also be able to get their hands on Reseller Option Kits for the software, meaning that they will be able to sell the operating systems separately from the server hardware, which Fujitsu claims it will be the only vendor able to do at first.
Fujitsu is also offering a cash back scheme for those upgrading to Windows Server 2012.
Craig Parker, Head of Product Marketing, Technology Products Group, Fujitsu UK & Ireland commented on the release: "Fujitsu is providing Windows Server customers with the earliest-possible access to the new-generation technology, which is fully optimised for Fujitsu PRIMERGY servers."
"Not only is Fujitsu the first vendor to certify servers perfectly optimised for Microsoft Windows Server 2012 but also we are underlining Fujitsu's position as an innovative infrastructure-solution provider by introducing an entire lineup of solutions based on the new operating system."
Read also :