Dixons increases sales despite tough high street actions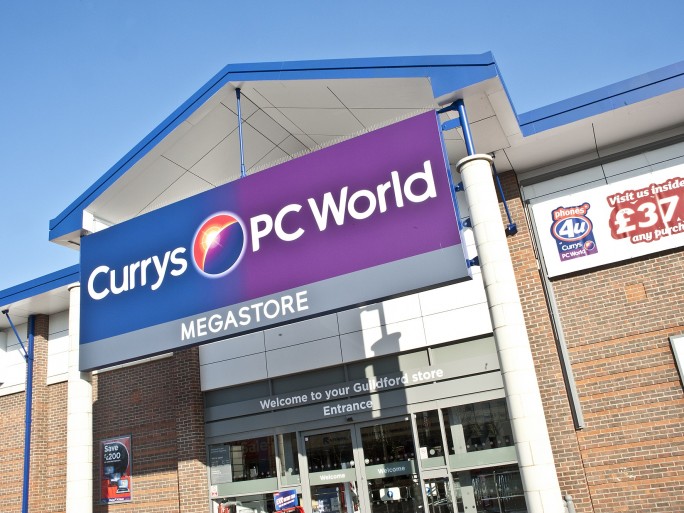 Apple supplier relationship is key to strong UK sales
Dixons has increased revenues despite tight spending on the high street, growing sales seven percent in the first financial quarter thanks to its close supplier relationship and multichannel approach.
The outlook for the high street might be grim in the UK, with even the expected boom of the Olympics failing to materialise, but Dixons, which sells a wide range of PC products under the PC World and Currys banners, has managed to increase its sales throughout most of Europe.
Total sales for its European business were up five percent in the 12 weeks ending 21 July, while the figure for the UK and Ireland was higher, with a seven percent increase of sales from the previous quarter.  Northern Europe saw an impressive 13 percent sales increase.
"While it is still early in our financial year, I am encouraged by the start we have made across the Group,"  said chief executive Sebastian James.
"We have had a real boost from a busy summer of events in the UK and our Northern European operations continue to go from strength to strength."
Sales in southern Europe, hit hardest by eurozone economic troubles, saw a 10 percent contraction in like for like terms however.
PIXmania, which Dixons recently bought near total control of recently, also saw a drop in sales as expected, with a 3 percent fall during the quarter.  Dixons has pledged to turn around the fortunes of the online retail site.
"I am pleased that we now have day to day control of PIXmania allowing us to take the decisive actions necessary to improve its performance," James continued, adding that he was cautious about the outlook going into the next financial quarter, despite a possible boost from the back to school market and the availability of Windows 8 products.
One of the areas where Dixons succeeded was in multichannel sales, which were up 39 percent during the quarter, with the figure rising to 48 percent in the UK and Ireland, according to financial results released today.
According to PlanetRetail research director, Matthew Strych, part of the reason for Dixons good fortune in a tough climate is down to its willingness to adapt to a new sales environment.
"It's all about multichannel, consumers are really browsing online a lot more to find the right bargain," Strych told ChannelBiz UK.  "If you can encourage shoppers into the store, or encourage shoppers in the store to buy on your website then that is the holy grail."
He adds that one of the core reasons for solid growth has been a closer relationship with its suppliers: "There is a general feeling in the industry that Dixons has got it right in terms of its relationships with suppliers," Strych said. "If it has managed to get the likes of Apple onboard and build a relationship for the longer term that is helping the in store environment."
The relationship with Apple arguably got a bit too cosy for the retail group, which saw its CEO poached at the start of the year when John Browett switched over to his role as head of Apple's retail store operations.
"That is quite indicative of an electronics retailer realising that they have to get on well with Apple, and be the preferred retailer," Strych says, and this has bestowed some benefits on the retailer.
"There is not a lot of room for price flexibility with Apple, but if you can get them to ensure that instock levels are high, the merchandising displays are high quality, staff training – there are others areas apart from just price that retailers and Apple can work together."
While Dixons is still likely to see strong competition from online retail giants like Amazon – a company which all retailers will struggle to match on price – it is also benefiting from its evolving sales approach.
"Dixons hasn't got everything right yet but it's on the way," Strych says, adding that it is a little bit ahead of the curve compared with other high street shops.
Strych mentions some of the ways that Dixons has tempted customers to walk into their stores: "After sales service, delivery and installation services, guarantees financial services, things like that – they are seeing some fairly positive results from the Know How service banner."
This is something that the others are only slowly doing, and Argos and Comet – even HMV's – sales have suffered as a result of less succesful multichannel sales approach so far.
Over the next period, while Strych says that there are struggles ahead for the retailer, but Dixons is well positioned to "not do as badly" as others.
"There will be a certain number of consumers that want to look at the goods before they buy them, get advice from knowledgeable staff, going and enjoy an instore environment.  There will always be those types of customers, it's just dwindling a bit."
Read also :