(ISC)² shuffles Cyber Security and Management grads into the workforce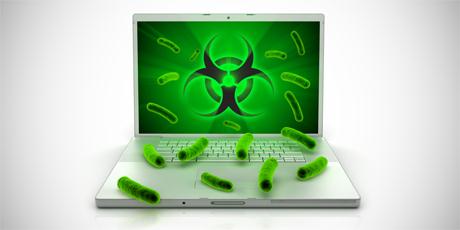 Signs a deal with WMG at the University of Warwick
(ISC)² has signed an agreement with WMG at the University of Warwick to support MSc Cyber Security and Management graduates into jobs.
The 2011 (ISC)² Global Information Security Workforce Study, conducted by Frost and Sullivan, estimates the population of infosecurity professionals is expected to increase from 617,000 in EMEA in 2010 to nearly 1.15 million by 2015.
To help grads,the information security professional body and administrators of the CISSP qualification has agreed to give graduates a specially devised, three-day (ISC)² CISSP Compact course and the opportunity to become Associate members of (ISC)². It says this will help them network with the organisation's 4,000-strong professional community, "the largest of its kind in the nation".
The CISSP credential also serves as evidence to employers of students' knowledge across the breadth of 10 information security domains covering critical topics including cloud computing, mobile security, application security, risk management and more.
Harjinder Singh Lallie, senior teaching fellow, Cyber Security, at WMG, said: "WMG is proud to have become an (ISC)² Academic Affiliate. This allows our students to gain a certification that provides a breadth of requisite underpinnings in the cyber security domain.
"WMG's goal is to be recognised nationally and internationally for offering one of the top cyber security courses available and one that expressly meets the needs of industry. We consider the CISSP certification to be the most highly sought-after in cyber security. It carries international recognition and significance and provides our students with an excellent advantage when seeking employment in this domain."
WMG is one of the largest MSc departments in the country, with around 700 enrolled students. The MSc in Cyber Security and Management programme's enrollment is split between undergraduate students wanting to pursue a Master's course in the discipline and working students with experience who are looking for career advancement in the profession.
John Colley, CISSP, managing director, EMEA for (ISC)², said: "It is heartening to see that WMG is committed to supporting its graduates as they move into the working world, and in particular to helping young people discover a career in the growing field of information security.
"Young people – even young IT students – are largely unaware of the potential for a career in the field, which is restricting the entry of new talent and contributing to a rising skills gap as the existing workforce ages.
"As a professional organisation, we are committed to working with academic institutions to increase interest in and support the entry of more people into information security, while also ensuring they get the support they need to become productive despite a lack of practical experience."