Amazon will hire 2,000 permanent jobs in the UK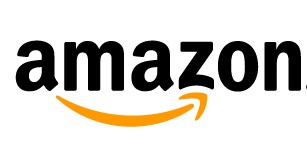 Plans get the thumbs up from David Cameron
Amazon said it will create over 2,000 permanent jobs over the next two years in this country.
The online retailer has said it will strive to do this with the opening of three new fulfilment centres in the UK, days after it officially opened its eighth UK fulfilment centre in Hemel Hempstead which will created 600 new permanent jobs.
It added that up to 3,000 temporary jobs would also be created at the three new "fulfilment centres" during the Christmas peak period.
Christopher North, Managing Director of Amazon.co.uk Ltd, said: "We have created thousands of jobs in the UK over the last few years and are delighted to announce that we plan to create thousands more in the next 24 months.
"Our recruitment team has been exceptionally busy recently hiring hundreds of employees at the Hemel Hempstead fulfilment centre and they will certainly be busy over the next couple of years as we continue to expand to provide customers with the best possible experience. We look forward to welcoming thousands of new recruits to the Amazon team."
Opportunities at the new centres will include roles in HR, IT, facilities management, Learning and Development and a number of operational management areas.
Prime Minister David Cameron said: "I am delighted that Amazon will create thousands of new jobs. This is great news, not only for those individuals who will find work, but for the UK economy. This shows that the UK has the infrastructure and talent to continue to attract major investments from leading companies such as Amazon."
The decision to open three further fulfilment centres by the end of 2014 is part of the company's on-going mission to deliver an exceptional experience for customers by providing the best availability and the widest selection of products.
Other fulfilment centres include Marston Gate, Doncaster, Peterborough and Rugeley in England, Dunfermline and Gourock in Scotland and Swansea Bay in Wales.