Intel strict on OEM recommendations for Shark Bay Ultrabooks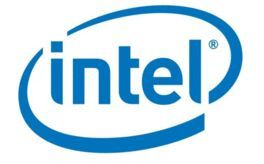 Haswell machines due for 2013
Intel will continue to rule its Ultrabook OEMs with an iron fist, ChannelBiz UK has learned,  maintaining a strict line of demands to prepare for a 2013 launch of  Haswell based Shark Bay Ultrabooks.
OEMs will pay the price for Intel's upcoming launch. It will mean OEMs will have to rush ahead and order items which are not always readily available.
One example is with the panels OEMs must use for the new Ultrabooks. Intel notes that all major notebook panel vendors support PSR capability, and all have technical readiness. But panel vendors do not keep the panels ready in stock and the company is strongly advising OEMs to place orders for these panels now or they might not have them on time.
One of the issues Intel is concerned about is the use and placement of the microphone on the new Ultrabooks. Intel believes that placement is a key element for achieving high word recognition rates for the voice recognition that will ship with the Ultrabooks.
To make it clearer, Intel warns that OEMs must meet its  hardware  metrics for voice capabilities, which means they will have to do as they are recommended.
Reading between the lines, the recommendations are being used as a way Intel could see off competition.
For example, although solid state hybrid drives containing 8GB of embedded could be able to beat the PCMark Vantage HDD Subscore of 16,000, Intel insists that 16GB is the minimum cache size needed according to its performance testing and cache simulations.
Intel also states that an OEM system will not qualify for Ultrabook status if it incorporates a mobile 47/37 W processor, even if it meets the rest of the Ultrabook requirements. The devices must be based on Haswell 15W ULT processors. This is because, the company says, low power 15w ULT processors offer a better user experience for performance and battery life, as well as cooler skin temperatures and a quieter fan.
OEMs will also have to integrate Intel Wireless Display (WiDi) that will be available in the Haswell timeframe.
The company will insist OEMs ship devices with antivirus and antimalware, however, Windows Defender should be sufficient.
Read also :