Foreign lorries to be charged for using UK roads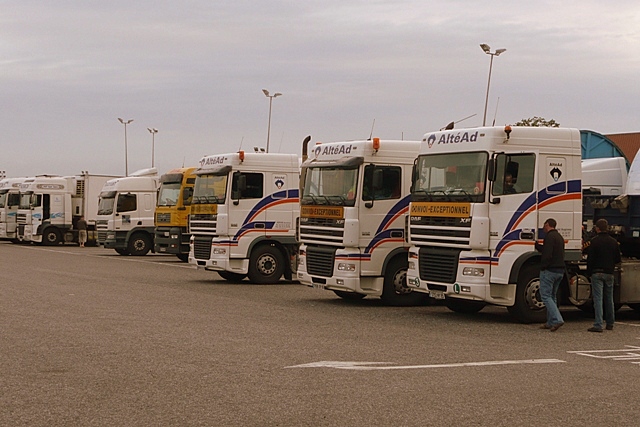 Costs passed onto businesses likely to be 'minimal'
Foreign lorries are to incur charges of £1,000 for accessing roads in the UK as the government attempts to level the playing field for domestic haulers.
The proposed legislation would raise over £20 million per year for the government, though UK-based hauliers would have any costs cancelled out by a reduction vehicle excise duty.
The new rules being set forth by the Department for Transport would attempt to create a fairer system for UK logistics businesses which are forced to pay for travelling on roads in other parts of Europe.
Transport Secretary Patrick McLoughlin said: "These proposals will deliver a vital shot in the arm to the UK haulage industry. It is simply not right that foreign lorries do not pay to use our roads, when our trucks invariably have to fork out when travelling to the continent.
"By introducing charges we will create a level playing field, increasing UK competitiveness and boosting growth."
British hauliers who operate in Europe face a variety of road tolls and charges while continental lorries can use British roads for free.
RHA Chief Executive Geoff Dunning called the announcement "a happy day for road hauliers", though added that charges could be higher.
"UK hauliers travelling to mainland Europe have to pay road charges but foreign registered vehicles travelling to the UK pay nothing," he said. "We expect a charge of about £1000 per year. This is not enough to give us a level playing field as regards the rest of Europe.  But it is a good start and will help no end in beginning to prepare the ground."
The plans are unlikely to mean any significant costs will be passed on to distributors working in the channel in the UK, recieving goods from other parts of Europe.
Quocirca analyst Clive Longbottom says that although logistics costs will have to be passed on, the extra costs incurred are unlikely to amount to significant extra costs for UK channel companies.
"If you take a 32 tonne truck with computer equipment or routers or whatever it is on there , that is a hell of a lot of kit," Longbottom said. "If it is doing that trip once a month, you are looking at it being the best part of 400 tonnes of equipment – a thousand pound separated amongst that lot is virtually nothing. The overall costs are going to minimal."
In fact, it is likely that haulage companies affected will consider the charges relatively light.
"The government has put it at this level because lots foreign logistics companies will complain and whinge like mad, but secretly they are saying 'thank god it wasn't ten thousand'," he said. "There will be a lot of bluster but at the end of the day they are going 'we got away with it',  a thousand pounds is nothing."