Gradwell teams with HP for UK SMB cloud assault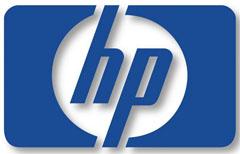 IP telephony and hosting provider Gradwell to will offer enterprise IT through HP's cloud programme
Gradwell has teamed up with HP to provide cloud services focused on the SMB community in the UK.
Through HP's CloudAgile Program, the partnership will see Gradwell deliver a range of enterprise level IT services to SMB customers as the vendor attempts to expand its own reach into new market areas.
IP telephony and internet services provider Gradwell provides web hosting to around 12,000 SMBs in the UK, and will extend its own offerings to include video on demand, VoIP, unified communications and collaboration, aimed at supporting SMBs without access to their own data centres.
This will involve using a variety of HP hardware to provide cloud Infrastructure as a Service (IaaS) support, using HP's Converged Infrastructure server platform, 3PAR storage, and updating Gradwell's Cisco networking gear with HP's own equipment.
The partnership will be supported by HP's financing scheme, available to Gradwell through its CloudAgile Program.
In a statement, Gradwell's Managing Director, Dr Peter Gradwell, said that growing its cloud services should see its business grow swiftly over the next few years.
"We plan to quadruple our client base in the next four years by bringing the benefits of cloud computing to SMBs,"  Gradwell said, adding that the ultimate aim is to support SMBs who cannot build and maintain their own data centres using HP's IaaS.
HP vice president and managing director UK&I, Nick Wilson, commented that the smaller business are seeking IT services, just as the enterprise has been for some time.
"SMBs need the same levels of IT performance, agility and service as enterprises," Wilson said.   "Through the HP CloudAgile Program, Gradwell will be able to build a base for hosting today with an upside revenue stream for bursting services tomorrow."

Read also :