Lenovo "spreads its wings" with Stoneware buy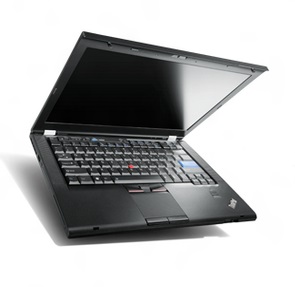 Moves into cloud services
Lenovo's plans to acquire cloud based company Stoneware is recognition that it needs to "spread its wings more" and move into greater value-add services, according to an analyst.
The comment comes as the technology giant announced it would be purchasing the cloud based company for an undisclosed sum.
In a statement it said Stoneware had built a strong, profitable, and growing business by "delivering innovative software technologies, which are helping people and organisations make the complex environment of cloud computing that much simpler".
It added that as a result of this expertise, Lenovo would benefit by adding these technologies to its portfolio and enhancing its offerings to cloud services across devices for consumers, businesses and the government.
Lenovo said this would be helped through the company's cloud products – including webNetwork and LanSchool – that users primarily in education and the public sector.
According to Clive Longbottom, Quocirca analyst, the acquisition will bolster Lenovo's portfolio. "As a result of this acquisition, Lenovo will add significant new technologies and accelerate its capabilities for both commercial and consumer cloud offerings," he said, speaking with ChannelBiz UK, "particularly the ability to provide secure content across multiple devices in education and government".
"Lenovo has taken a while to realise that the future for a pure-play hardware company is limited," Longbottom said. "It needs to spread its wings more, and provide greater value-add services beyond just laptops, PCs and servers."
"Therefore, Stoneware provides a platform for more.  With a cloud platform, Lenovo gets the opportunity to start offering software as a service, content as a service and partner offerings that make its portfolio more compelling," Lonbgbottom said. "That Stoneware is US is partially serendipity, I reckon – it does what Lenovo wants.  That it has a customer base already and as it is a US entity comes with a better perception than Lenovo does in the US also helps."
Bob Tarzey, analyst and director at Quocirca, said: "Lenovo is a Chinese company but it is not alone in its ambition to have more influence in Western markets. In the case of Lenovo, of course, the origins of much of its PC business are from its acquisition of the IBM PC division back in 2004/5, so it presence is the US market is already strong. Adding better services for its customers is in line with what other hardware vendors are doing, for example Dell and HP."
Stoneware has 67 employees, located in either Indiana or Salt Lake City, Utah. As part of the agreement, it is expected that all US.-based Stoneware employees will join Lenovo, and that there will be no job losses.
The acquisition is expected to be completed by the end of 2012 and in the coming weeks the Stoneware team will be fully integrated into Lenovo. The Stoneware team will remain in Indiana and Utah and will continue to sell both webNetwork and LanSchool while serving customers and partners, the announcement concluded.
Read also :