Infinigate expands European reach with Vigil Software deal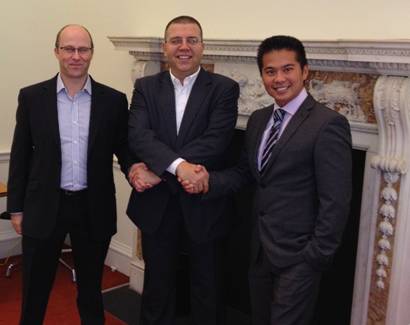 Buys majority stake in UK VAD
Infinigate is to take a majority share in the UK VAD, Vigil Software, supporting its ambition to become the top IT security VAD in Europe.
In an announcement today, the two companies stated their intention to use the deal to further boost their European profile.   Infinigate currently has a presence in Germany, Switzerland, Austria and part of Scandinavia, with a turnover of €140 million (£111.7 million), a figure that it will look to increase with a move into UK markets it said. Turnover of €200 million (£159.6 million) is now being targeted in the next few years.
Directors at UK VAD Vigil Software, Murray Pearce and Alex Teh are set to stay on the board of the firm, with significant shareholdings.
"We have been looking at replacing our silent shareholders with an organisation that can help us grow our company faster and quicker," the pair said in a statement, adding that Infinigate's relationships and credibility in Europe are better suited to achieving a goal of becoming the number one security VAD in the UK.
David Martinez, CEO of Infinigate Group, said that the firm had been on the lookout for a way into the UK market for some time now.
"The acquisition is a key milestone for Infinigate, as with the UK and Germany we now cover Europe's two biggest IT markets, bringing Infinigate closer to becoming the No. 1 VAD with sole focus on IT Security in Europe," said Martinez.
"It took a few years until we found the right partner in the UK, as many of the analyzed targets did not meet our requirements. With Vigil Software we found our soul mate: same strategy, same spirit, same dedication and same successful development as Infinigate. I look forward to working closely with Alex and Murray".
Read also :