Hitachi Data targets mid-market with HUS VM release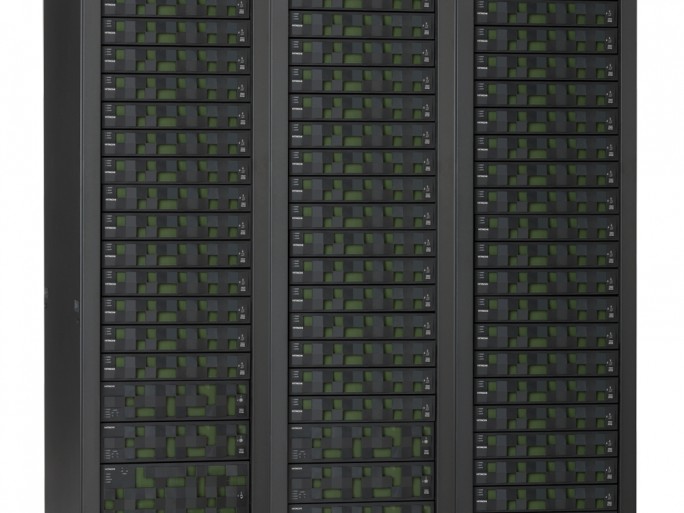 HDS: Virtualised storage platform is major channel play
Hitachi Data Systems has launched the Hitachi Unified Storage VM (HUS VM) platform, promising a "major channel play" by offering enterprise storage capabilities to the mid market.
Johannes Kunz, VP Channels, EMEA of Hitachi Data Systems, said at the HUS VM launch in Amsterdam today that the platform would enable customers to deal with the problem of growing data demands and complexity with access to virtualisation and unified storage at a lower price.
The Japanese vendor has already been offering its Virtual Storage Platform (VSP) to enterprise customers, but has so far been out of reach for smaller organisations.  By offering the storage management system on its own, Hitachi says that customers can reduce costs by using existing storage infrastructure from any vendor, such as HP's 3PAR.
Essentially, HDS' proposition is that, for approximately a third of the price of the full VSP platform, partners and customers can access a virtualised Unified Storage Architecture, making storage management easier by consolidating block, file and object data natively on a single platform, .
Smaller enterprises often have the same needs in this sense, HDS says, but are often forced to contend with tighter budgets.
"[The launch] is a channel play for us,"  Kunz said, adding that 60 percent of HDS product business is now going through its partners, a figure higher that is even for its modular product business.  "Our partner ecosystems is extremely important for the success of the company, but also for this product launch," Kunz said.
Kunz pointed out that there was always a gap between its enterprise solution, an area where HDS has always had a large market share, and its other unified storage products. The HUS VM is the "missing piece" between the Hitachi Unified Storage platform released in April this year, according to Kunz.  "This is extremely important for our partners," he said, adding that the release could open the door to business for partners which would not previously have sold the VSP platform.
The new sales opportunity will mean with the HUS VM will also entail additions to its TrueNorth partner programme.
"We are expanding this programme and improving this programme on a monthly basis," Kunz said. "We put a lot of new stuff into the programme with the release of HUS VM."
There will be financial benefits for those selling their HUS VM, and along with marketing kits to assist sales, Kunz promised partners will be supported in adding their own services on top when selling the platform.
This is an integral part of a partner's business, according to Kunz, with 40 percent of HDS partner sales through services, whether through implementation, virtualisation of consulting.  This is where HDS need partners to step in, using their specialisms in various vertical and horizontal markets.
John Johnson at Kelway, a mid market value added reseller, added that the HUS VM system will allow what has traditionally been seen as an enterprise class offering to "the heart" of its target  market.
"The ability to address both a unified virtualisation platform whether its block or file or object, that we have only ever really seen in product design and pricing at the enterprise section of the market, that is what is exciting to us," Johnson said. "In the UK we have been able to work really closely with Hitachi in driving sales."
It is not so much about differentiating HDS, but differentiating the message to take to customer in the mid market. "The ability for me to have my sales organisation take home a message that is not commoditised, is not over distributed is key," Johnson said.
Read also :