Disties say Intel's Ultrabooks still failing to hit sales mark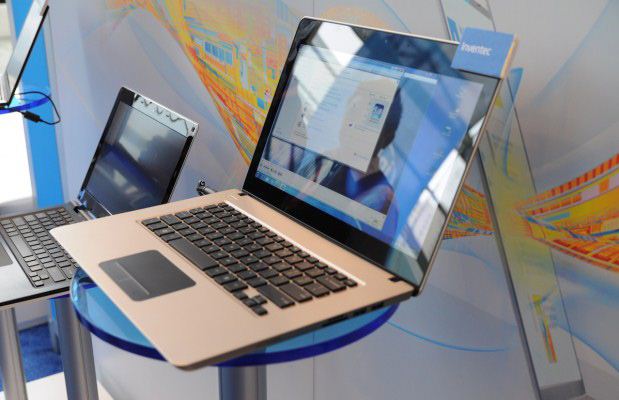 Failure on pricing and branding to blame
Intel's Ultrabooks aren't "causing the big bang" the company desired, with distributors reporting surplus stock and sluggish sales.
Some have suggested that the company's price point is too high while others have blamed the lack of branding, the devices themselves and the hype around the product as the downfall.
Research from IDC estimates that only 500,000 Ultrabooks were sold in the first half of the year, while Forbes said that Intel seemed to be behind on its estimate that the devices would  reach 40 percent of consumer notebooks by the end of the year.
It said this was based on estimations that the global notebook shipments would reach $188 million by the end of 2012.
Distributors have agreed with the flagging sales predictions. One said, speaking with ChannelBiz UK, that Ultrabooks have not yet caused the "big bang" Intel expected. "You don't need a fancy analysis to tell you that, all you have to do is look at our stock, which is currently over supplied and not shifting," the distie said. "We're hoping for a bit of movement around Christmas, which is usually a little bit more busy- unless people wait for the January sales, and also falls a few months after the Windows 8 launch."
"At the moment though, Intel either needs to reduce its prices or stop shipping out so much stock," the distie said.
Another, separate distributor, added that there had not been much movement in Ultrabook sales so far – and even the normal back to school rush hasn't helped. "The problem, I think, lies with pricing," our source added. "It's a lot of buck for what you get and in this climate people don't want to spend that. Instead, they'll probably grab sale items or wait patiently until Intel backs down and reduces prices for these devices."
Even Intel's enormous marketing kitty doesn't seem to have managed to drum up the desired hype.
Last month the company and W Hotels Worldwide launched "Four Stories," – a screenplay competition with an Ultrabook them run by film director and screenwriter Roman Coppola.
Although this was aimed at the channel, distributors have said the company failed to make a mark in the consumer space.
"Intel's problem with its Ultrabooks is that it failed to garner the hype over these products," one told ChannelBiz UK. "I think, it expected a huge rush for these devices, but their USP just wasn't strong enough. Not every company is as lucky as Apple, which has got the selling/buying frenzy just right."
"But the product and the brand itself doesn't really have the attraction of an iPad or iPhone, nor does it have the fans. So no, we haven't seen a huge surge in sales here," the distributor said.
Read also :