Steady channel is key to company growth, says Hitachi Data Systems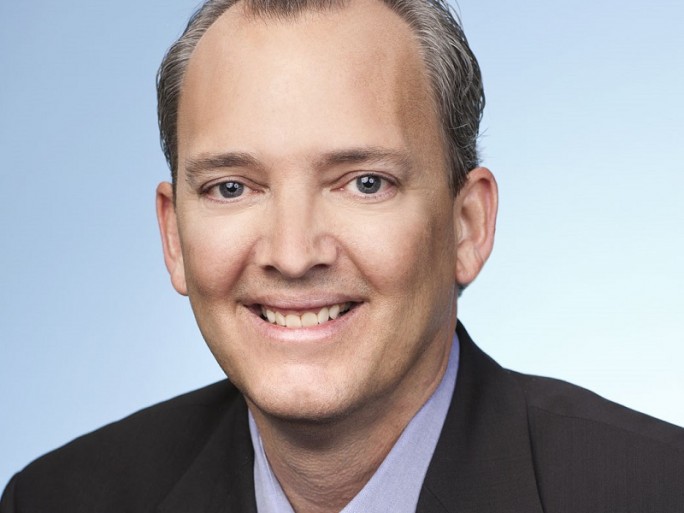 Global and EMEA channel heads talk to ChannelBiz UK about HDS strategy, and why partners should ignore its noisy neighbours
Hitachi Data Systems' says that its growing channel business is based on stability for partners, forgoing the "noise" that its competitors create in the channel.
Speaking in Amsterdam, where HDS' European operations are based (a 35,000 square metre assembly ad logistics facility is also under construction for 2013 to the south of the city), Hitachi's global and EMEA channel heads told ChannelBiz UK that it is expecting further growth, and this is largely dependent on sales through the channel.
HDS, has a number of key partners in EMEA, and distributes through the likes of Arrow, Avnet, and, in the UK, Zycko, reaching its gold and silver partners.  According to Johannes Kunz, Vice President EMEA Channels , its partners have led growth for the company overall, while the indirect business is itself increasing, edging towards a target of at least 70 percent in the next few years. The figure is already heading that way having recently reached 57 percent.
Mike Walkey, Senior Vice President, Global Channels, Hitachi Data Systems says that the majority of the vendor's growth overall worldwide is currently going through HDS partner base. "Our direct business is staying relatively flat," Walkey told ChannelBiz UK, "virtually all the company growth is coming through the indirect side of the business."
The reason behind this growth is that HDS needs to reach out into the market, with solutions getting more and more complex, Kunz says. A lot of emphasis is being put on building an "ecosystem" to deliver services.
"Over the last 24 months we built really strong partners, and now we see the results," says Kunz, pointing at Kelway, a UK VAR which has seen impressive growth in its recent financials, as one example.
The good news for Hitachi's existing partners going forward is that the vendor is intent on growing indirect sales, though this will not necessarily involve adding partners to its roster.
HDS already makes significant sales in the storage market. Recent figures for the ECB disk storage market from analysts Gartner show that HDS has increased its revenues by 2.2 percent, mainly on the back of strong VSP sales, during the second quarter compared to a year before. Second quarter figures also show that market leader EMC has further extended its lead, though this appears to be at the expense of competitors such as IBM and NetApp.
Kunz says that the main priority is rather to increase the business of existing partners, though expansions into other vertical markets could entail leveraging the expertise of new partners. The company is more concerned with opening up new business, as demonstrated in the launch of HUS VM platform, aimed at opening up new sections of the market to its partners.
One of the main concerns for its channel business is to trying to avoid the situation of other vendors, adding hundreds and hundreds of partners like other vendors, Kunz says.
"We are trying to avoid that those partners compete. We really would like not to over-distribute the market, and this is what the partners really like. Some vendors are really over-distributed, and you can see now that they are cutting down on the partner landscape, its quite interesting."
Walkey agrees that HDS is taking a different approach to its rivals. "It is a very different model," he says, "I think it is very unique versus our key competitors in the market."
This 'unique model' is based on creating a stable approach to its channel, and this is a consistent strategy that other vendors lack Walkey says.
"Some competitors have a new channel strategy every year or two, and its tough to build a long term business around."
This can cause upheaval and disruption in the channel he says: "If you don't know if you are going to be part of the mix going forward, how do you know if they are going to continue to invest? How do you know if you are going to have fifteen new competitors that you are facing next year, and you spent months and months getting certified and conversant and capable to take that market position with the vendor?"
"Those are things that we think all have to balance out, and that consistency is absolutely critical to success in my opinion," Walkey says.
"It is easy to say you are going to go out and run around and say we need five hundred partners – you will get some deals but you will destroy you built with your core constituency."
Consistency may be key to to a stable channel programme, but could HDS benefit from being more vocal about its channel proposition?
"You can look at it both ways," Walkey says. "One is you can create a lot of noise by changing [the channel programme] every year, I think that may be negative noise. Others would say any noise is good noise."
He says that the stability that HDS provides stems from the overall ethos of the Japanese company: "We have been consistent, at virtually every roundtable we have we get a lot of positive comments on our steadiness in how we approach it – I think it is part of that Japanese cultural heritage, building five year businesses, ten year businesses. It takes a different mentality."
Read also :