Skyscape wins HMRC cloud storage deal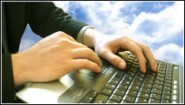 Wins major G-Cloud contact
Skyscape Cloud Services has bagged a deal to deliver centralised data storage to the public sector through the G-Cloud framework.
Cloud provider Skyscape will now deliver storage to HM Revenue and Customs (HMRC) through the cloud, as the government seeks to enable cost savings and greater IT efficiency.  Skyscape says that this is the first major service contract to be won through G-Cloud for an organisation as large as HMRC.  It is also the first deployment of G-Cloud services over the Public Service Network.
The deal will mean that HMRC will migrate data currently stored in local offices to the cloud between this autumn and spring 2013.
Skyscape boss Phil Dawson said that moving HMRC's data into the cloud will help the government achieve significant cost savings.
"Centralising storage into the cloud will bring immediate and long term cost savings to HMRC, Dawson said. "It will also allow them to achieve greater business agility by having data in a central location.
"This contract win, combined with last week's announcement about Skyscape's win with Government Digital Services, further demonstrates government's commitment to driving through the aims of the Government ICT Strategy, the underpinning G-Cloud strategy, and also the Procurement Pledge which supports increased engagement with SMEs".
Read also :