Startups to take products to people at the edge of space and time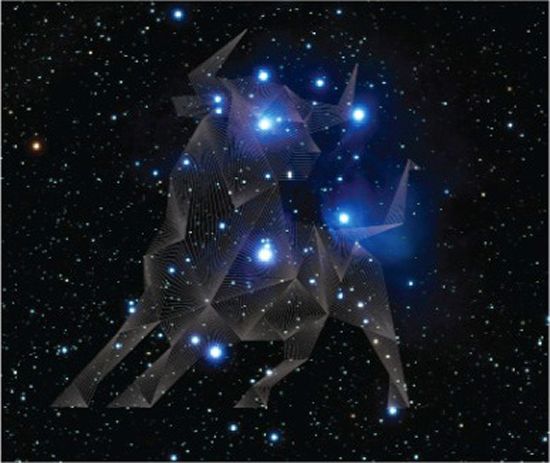 Candidates for investment make their pitches
There's serious money to be made out of space said the CEO of Zero2infinity here at the White Bull conference in Barcelona today. Even Wall Street is taking an interest in space. Instead of using a rocket we use a balloon to go to the edges of space. We can have tens of places doing these trips. We already know how to make money from this – we're going to fly a car, and we've got sponsorship. A balloon offers two hours instead of six minutes of near space flight. The company has already nearly built its first flight pod for two guys. It has done real test flights, and has the insurance and permits to do full flights. It wants additional funding in order to scale properly and take advantages of the economies of scale. It's as safe as flying on a private plane. Tickets are for sale and cost E120,000, fifty times less than Virgin Atlantic. The company has done six test flights but would like to do the first test flight next year.
Mirror 42 CEO Marcel Smit said that his company is based on the book Hitchhiker's Guide to the universe – but he hasn't read the book. It is in the enterprise SaaS business with 1,000 customers in the USA, Europe and Australia. The Amsterdam based company has two small offices in San Francisco and Sydney and is here not to raise money because it breaks even. Business Intelligence is a $14 billion market but it's broken, labour intensive, there's too much information and it doesn't relate to a company's better. It doesn't make money with the KPI community but makes money by converting KPI members to SaaS. It works on IT Helpdesk and CRM – the entry deal is $50K minimum.
Chistian Mandl from Maporama said he founded a low cost airline but that's not what Maporama is. This company combines business intelligence and location. It concentrates on the enterprise market. He estimates the business could be worth over $12 million. Eighty percent of business data has a location component and 80 percent of data was created in the last two years. Case studies include geo-locations of adverts on the street and relate them to socio-economic data. It wants to raise funds to create products that will move from service to self service, targeting businesses and users. Customers include Canon. Mandl would like someone to contribute three million Euro.
EyeOS, pronounced I O S was next up. The company virtualizes desktops and be able to work at accessing all the data and all the applications of its company. PCs are expensive to maintain and EyeOS wants to help them trim costs. Even big companies are using web based applications and multi-devices. Windows has lost the monopoly. The browser is found on every device. This is EyeOS's Trojan Horse. Integration of any web application is going to be seamless. The company brings the application through the browser and can support legacy applications. It has a variety of ways to market. It does a llot of white labeling for its OEM partners.
Next up came Norwegian company Encap and its CEO. The firm makes software security for BYODs. Users have to compromise but Encap doesn't think people need to. It's aiming at mobiles and tablets in the corporate space. It's all software based. The tech is built into the business application by "fingerprinting" devices to create a unique ID for them. The ID is stored on the server. I works across any device. It's a full 2FA application. It supports high value transactions, it's pay as you go and is easy to integrate, said Encap's CEO. It sells into the mobile financial space where it provides a licensing model. It also has a SaaS piece for the cloud enterprise. The software is patented. It wants to build up its sales and marketing side. It has 50,000 end users and $300K revenue in 2012.
CloudMe is a Swedish company. Matteus Ericsson is the CEO and concentrates on the cloud. He believes his company can make a big contribution. It's a cross device sync and a storage provider but he claims it handles media files better than the competition. It hasa CloudMe for Windows, Linux and the MacOS. So far it's spent zero money on marketing. It has an in-house data centre. Google, Microsoft and Apple are trying to lock in device users and that's marginal;ised companies like LG, ZTE, and HP. And it's tough for people to move between devices. Apple locks people in and excludes a number of vendors. CloudMe has come up with something I tags the Open Ecosystem, suggesting I suppose that Apple is the Closed Egosystem.
And now it is MyWidz, said Jonas Lofgren, the CEO. It produces "end to end" App products and services for businesses. Apps, he said, are hard and are expensive to develop. His company aims on mainting them for business. It takes 50 percent less time to work with Apps, said Lofgren. It has its own hybrid app IP amd goves the look and feel of native Apps. "The IT manager's nightmare has just begun," he said. Customers including Nokia and Bonnier pay about $1,000 a month. Partners include Episerver and Sogeti. It made $200,000 in its first quarter and wants investments of $7 million. It wants to expand its business into the USA and Asia.
And now, because my notebook's battery is nearly dead, and there are no power points in this conference room, I'll have to wind this up and cover more at this White Bull event tomorrow.
Read also :