Tech acquisitions demonstrate winds of economic change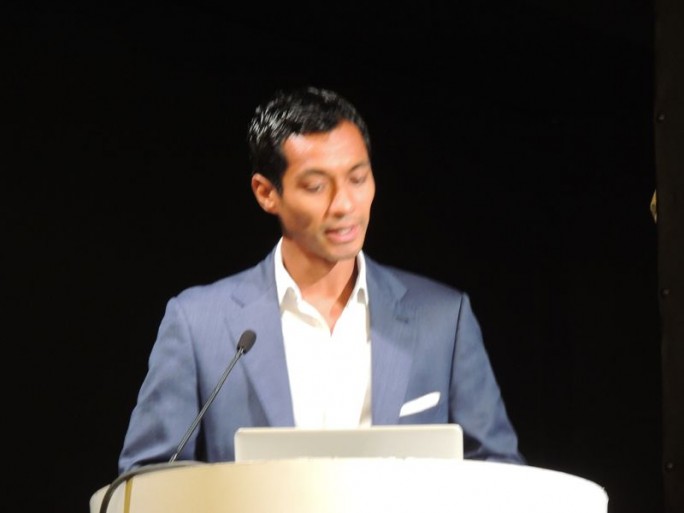 SaaS and Cloud are the flavours of the day
Madish Madhvani, CEO of GP Bullhound reviewed the hierarchy of needs for 2012 here at the White Bull conference in Barcelona. Top of those appears to be possessing an iPhone 5. Madhvani's theme was how different the market is for M&As in 2012.
Madhvani said the tech industry has been hit by the credit crunch, but things aren't that bad. Buyers are cash rich, buyers are making acquisitions not only for technology but also to buy in talent. Diligence periods and deal cycles are longer these days.
While the IPO window has opened, it's ostly just for brands. Sysnergy arguments are strong, for SaaS and the like, while poor performance is being punished. If you don't perform, you'll be hit hard. 2012 is down 25 percent on value – the number of deals is fairly similar to the last few years.
Sectors driving the acquisition are the move to the cloud, software as a service while social marketing is the flavour of the month. Mobile continues but not as well as everybody expected.
North American acquisitions are now exceeding the 2007 levels and foreign buyers are coming back to the market in Europe, both North America and Asia.
Google will buy more companies in Europe, and so will IBM. Supermarkets like Tesco and Safeway have been buying into the e-market, including online music retailers. In France, Carrefour has bought a lot of babyware retailers. It remains to be seen whether they can integrate these successfully into their overall business.
Social is the big trend in the USA. But the key thing is SaaS and the Cloud, with Oracle and HP paying top dollar in these areas. SAP and Oracle are looking to extend SaaS offerings to their user base. Some of the biggest deals in the last three months have been people buying patents. There is a war for talent going on. It's really hard to find good talent these days, said Madhvani. The average is paying $1 million per person.
There's also a strong market for companies with bolt ons. Facebook and Google are looking for user and business acquisitions.
There is some IPO movement in Europe – with some on the local exchanges but few of them have had much movement. Linkedin is up 170 percent since it floated. A few dogs, Madhvani said, were Zynga and Facebook. Any miss of the numbers is hammered by the market.
Europe is a very different landscape to Silicon Valley. It's dangerous in Europe to just achieve your exit with a few home runs. European entrepreneurs needs to be realistic.
Only 17 percent of exits are valued over $100 million. There's a huge concentration on $20 million businesses. There are certain themes that people pay more for – 80 percent of transactions happen below the two times revenue model. Shopping.com was acquired at five times, and the themes are category leaders. Emerging markets is on the top of the acquirers' lists. Specialists and neat virtual companies are popular. A few were deep viral players.
Madhvani said he predicted next year the steam of e-commerce is slowing down. People are moving to Classified 2.0 with lots of companies spun out from Craig's List. Personal networks such as flat sharing sites look promising because there's a social aspect to it. Generalists like Ebay are starting to realize the general one size fits all isn't going to work.
SaaS and Cloud companies are getting strong valuations and that will continue. Collaborative consumption is the biggest shift in economies. The only way to keep the same lifestyle is car sharing, house sharing, peer to peer lending is worth billions. Everyone is starting to use mobile to browse and to buy online. Mobile payments are growing at a much faster rate now than epayments.
Read also :