Tesco reports falling profits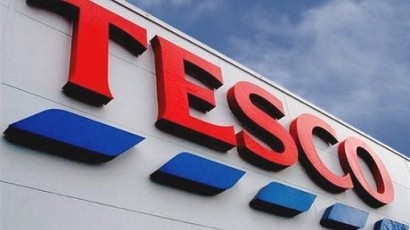 Consumer spending habits changing
Tesco has reported that its profits have fallen for the first time in 20 years.
The results have been blamed on a change in consumer habits by the company's CEO Philip Clarke, who told Radio 4 that a rise in taxes and fuel as well as shrinking household incomes had led them to look at supermarket value ranges.
He added that the company's value range had grown by 10 percent as consumers became "more savvy," while an analyst has agreed claiming consumers are making considered purchases instead of the impulse buying Tesco once relied on.
The supermarket giant saw its trading profit dropping by 10.5 percent to £1.6bn in the six months to 25 August.
In the UK profits were down more than 12.4 percent at £1.1 billion.
However, the company did point out that the latter was improving with UK supermarkets returning to growth over the summer after an 18-month hiatus.
In April the company announced that it would attempt to put the "love back" into the company following a proposed £1 billion investment programme.
At the time it outlined 430 stores refurbishments for  this year and 8,000 new staff hirings.
Clarke said this programme had begun to grow some success for the company with the  jubilee and Olympics lifting sales in the second quarter. However, he warned that there was  "still so much to do."
He added that the "external environment" continued to present challenges all over the world.
"Whilst our businesses in Asia and Europe have continued to do a great job for customers, our financial performance there reflects the tough economic backdrop and particularly the regulatory changes in South Korea," he added.
Clive Longbottom an analyst at Quocirca, said that the failing figures were not a sign that Tesco had got "anything particularly wrong", and agreed that a change in spending habits was to blame.
"The economy is still tanked, and large parts of the consumer types are now having to dig deeper – either living off credit cards, digging into savings or living from hand to mouth," he told Channelbiz UK. "With travel, utility and many other costs massively outstripping CPI/RPI inflation figures and with salaries shrinking in actual terms, and even more so against inflation, everything has to be prioritised.
"Therefore, the buyer is looking for the good deal, with less of the impulse purchase.  Lower margin foods will be purchased; shopping may only be done every second week to minimise the chances of overstocking; more will be done to ensure that less is thrown away,"he said.
"More people will be looking at the cost of fuel to get to an out-of-town superstore, and may be using local corner shops more for some items.  The Aldis and Lidls are doing better – even if a shopper can't get everything from these stores, they can get a lot at about 30-50 percent cheaper than they can get the equivalent at Tesco – as long as they don't mind not going for the big brand names, which many are now thinking is the way to go to save money.
"What can Tesco do?  More of the spend this much and get this much off fuel to make the price of fuel to get there argument more of a fuel costs can be saved by going there.  A greater focus on the value lines to show that the quality is still good for a 10-20 percent price drop.
"More deals for buying things together – curry and beer, fresh fish with frozen chips and canned mushy peas, lasagne and wine, whatever.  More staples at cost or below pricing – bread, sugar, etc.
"More focus on how fresh food can work out cheaper than pre-prepared – and help in how to prepare such stuff, even down to how long to cook vegetables for, how to grill a piece of meat, whatever – anything to get the attention of the consumer and to get them through the doors."
Over at Sainsbury's however, the story was more positive with the retailer claiming like-for-like sales had risen by 1.9 percent.
It put this down to the success of its "Brand Match" pricing promotion and its decision to sponsor the London Paralympic Games.
Read also :