Nimans shows off iQ PBX at dealer day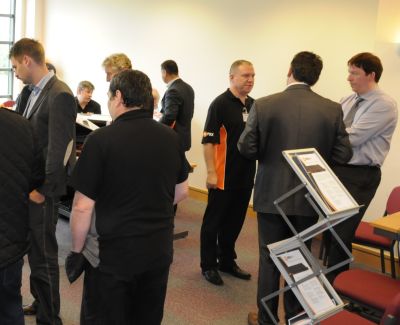 IP system touted to dealers
Distributor Nimans recently held an open day for its iQ PBX to introduce them to the platform – designed for SMBs in the sub 25, 60, and 200 user markets.
The IP-based phone system had the invited dealers "very impressed", Nimans claimed. One happy punter said that he had been looking into IP systems for some time and claimed that this product seemed easier than others and lauded its ability to be up and running "within a few hours".
The 250 model sports expected features such as a built in music on hold player, conference calling, voicemail to email, and one touch conversation recording. The 600 adds three way call facilities, including by video, and an optional GSM gateway for mobile calls. Nimans boasted that the iQ PBX 2000 has high end features including support for 30 channels of ISDN30, 60 SIP trunks, and 300 IP endpoints, but it costs a fair bit more.
Another dealer said that he is looking to move his customer base to IP without over complicating the proceedings. "The iQ PBX represents a major step forward," he said. "It's very easy to configure". A separate dealer said it is easy to understand and feature packed.
Companies willing to splash out on the top 2000 model can expect to pay £2,900, while the 250 and 600 go for £500 and £850 respectively.
Read also :