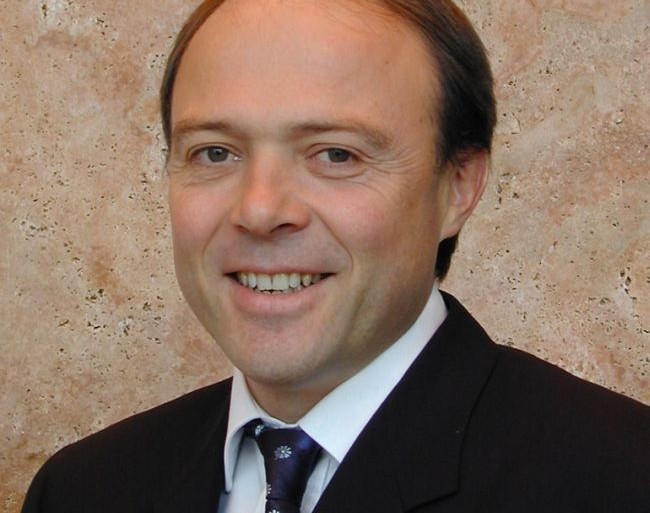 The first vendor to address the audience at Canalys Channels Forum 2012 was HP, where Peter Ryan, senior VP enterprise EMEA, MD HP EMEA, and Eric Cador, senior VP printing and personal systems EMEA, and MD HP EMEA, talked the crowd of resellers, vendors, disties and press through some planned changes to HP in the coming months.
"The reality is," Ryan opined, "every generation of technology leaves a little bit of itself behind". Vendors attempting to innovate on technologies such as the cloud must make sure that they can bridge backwards, as well as forwards. Mainframes, he explained, are still running with applications, client services still running with applications, and it can be too expensive to move them forward, or simply not practical. So there are elements of older technologies to be found in a lot of places, if you look hard enough.
"Whichever way you look at this when you talk about cloud and the new world of technology," Ryan said, "you have to be able to link back and leverage existing IT environments".
Moving on, he said that there are three certainties to life now, with a perspective unquestionably rooted in enterprise: death, taxes, and data. Because data is on the agenda of almost every IT environment, it is not just helpful for vendors to take an open approach – standards, etc, – to get security right, but crucial. It is disingenuous to promise solving data challenges in a closed off environment.
According to Ryan, channel players should take note of HP Converged Storage in the storage market. He claimed that the company is "very confident" that it will change the sector, boasting features such as 5x quicker recovery. A backup that would usually take ten hours to recover in a critical situation will be back up in two, he said.
Cador, for his part, promised that – we guess at least in part under Whitman's master plan – HP is being simplified. Going from multiple groups to just four groups, the company is taking all of its processes and turning it into one HP.
"We are going to bring more business to the channel where we will want to co-manage accounts," Cador said, adding that this is precisely what the world will see over the next few months. On top of that, the company is "dramatically" investing its mid market call centres, to provide more qualified advanced leads. "We started that process a year ago and it's working well," he said. "We are trying to treat it as much as possible as one HP".
The company – unfathomably large for the uninitiated – will alter its channel processes as well. "It is true that we are a large company," Cador said. But it will "try to make it simpler by eliminating some contracts, some price lists, a lot of things, to just make it simpler". Where a new contract would once take up to four weeks for it to go through, it now can take two hours.
Cador reassured partners that the main objective of HP's programme with resellers is to support a compensation plan which can drive growth, and is as predictable as possible. He wants to foster and favour loyalty across multiple product lines. "We heard it loud and clear we're too complex to deal with," he said, and that is why 'One HP' has come to be.
Doing away with Leo Apotheker's short-lived suggestion that HP should turn itself into SAP 2.0, Cador stressed Whitman's line with a sense of some urgency: at the end of the day, HP is a hardware company, then software and services. He promised three devices – new form factors – by the end of the month. "We are very proud to be a hardware company," he said, adding that he believes focusing on innovation and products will lead to more business for it and its channel partners.
"In summary, channel matters," Cador said.
Read also :