Huawei moves headquarters to Reading offices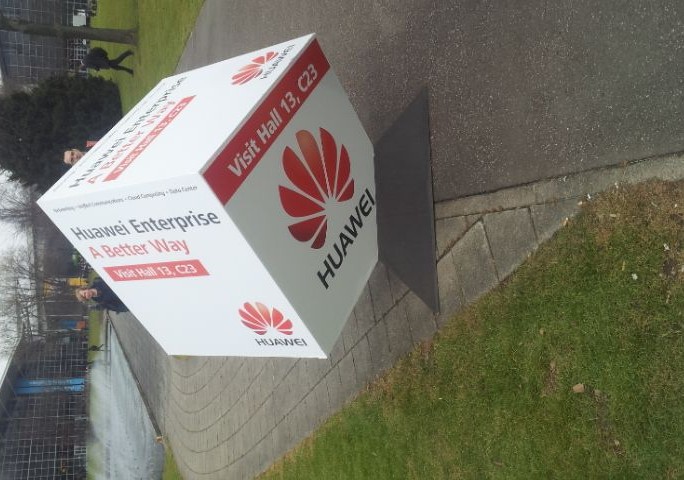 Staff to move in April 2013
Huawei has announced it will move its head office to new premises in Reading, as part of plans to invest in UK business growth.
The Chinese telecoms giant is to develop a 140,00 square foot premises in the Green Park business development park, with staff moving from its former Basingstoke headquarters in April 2013.  Huawei rival Cisco, also has premises in the area, and will retain around 100,000 square feet at the park, according to CoStar.
The confirmation of the deal comes as Huawei continues to invest in its UK business, promising to spend £1.3 billion in the coming years. £650 million will be spent on investment, the company has indicated, with the remaining £650 earmarked for procurement. Huawei has previously indicated that it would be increasing staff levels by 20 percent in the UK, with headcount due to reach over 1,000 next year.
Victor Zhang, CEO, Huawei Technologies UK commented: "This move marks the beginning of an exciting new period of development for Huawei in the UK."
"We opened our first office in here in 2001 and the decision to move to a new headquarters reinforces our long term commitment to the UK. Green Park is at the heart of the Britain's communications and technology industry, is well located for some of our major customers, has excellent transport links and is the right location for us as we continue our UK expansion.
"The new HQ offers the space to accommodate up to 1,000 people as our business here continues to grow in the coming years."
The deal also comes at a time of intense scrutiny for the company, with authorities in the US highlighting concerns over links to military and government organisations.   The US has raised concerns over the potential to use equipment for espionage, while Huawei recently complained that it was the victim of "an exercise in China-bashing".
Read also :