Worldwide PC shipments see first decline in a decade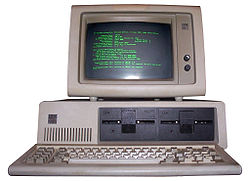 Back to school boost turns to bust
Worldwide PC shipments are expected to fall for the first time in over a decade, with the back to school boost turning to "bust".
Analysts at IHS iSuppli predict that the PC market will see shipment declines of 1.2 percent during 2012, reaching 348.7 million units.   
This is down from 352.8 million in 2011, and is the first fall in shipments since 2001.
Despite hope in some quarters that the release of Ivy Bridge processors, Ultrabooks and Windows 8 would reignite the slowing market, two shaky quarters at the start of the year give little optimism that the sector will see even flat growth.
Figures from Gartner, which show that HP may finally have lost its number one spot to Lenovo, also exhibit a drop of unit shipments, with a sharp 8.3 percent decline in the third quarter.
IDC also noted third quarter shipment declines, at 3.8 percent.
This means bad news for resellers banking on a bumper back to school sales increase, which is failing to materialise. According to IHS analyst Craig Stice, optimism in the market is on hold until next year, with chip makers Intel and AMD dropping their own own expectations.
"There was great hope through the first half that 2012 would prove to be a rebound year for the PC market," said Stice. "Now three quarters through the year, the usual boost from the back-to-school season appears to be a bust, and both AMD and Intel's third-quarter outlooks appear to be flat to down.
"Optimism has vanished and turned to doubt, and the industry is now training its sights on 2013 to deliver the hoped-for rebound. All this is setting the PC market up for its first annual decline since the dot-com bust year of 2001."