Fujitsu partners with Arrow ECS for vShape launch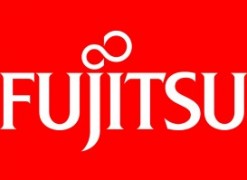 Virtual datacentre 'in a box' launched to mid market resellers
Fujitsu has launched its vShape virtual datacentre in a box to resellers through distributor Arrow ECS.
The vShape system will incorporate Fujitsu's Primergy servers with VMware's vSphere, Brocade networking equipment, and NetApp FAS NAS storage, aimed squarely at mid market customers.
This will mean lower management cost and easy set up to support business critical applications, with partners able to bring the product to market straight away.  The system will allow easy scaling as customer demands change, Fujitsu said, with little extra cost.
"We've designed vShape to meet the needs of the UK market,"  Craig Parker, head of product marketing at Fujitsu UK & Ireland's Technology Product Group. "With three simple options, it's easy to identify which is most suited to the customer – and if they need to scale-up later on, that can be done very easily and cost-effectively.
"vShape is built on trusted technologies to deliver effective virtualisation, excellent performance and scalability as well as strong security and the highest level of availability."
Steve Pearce, managing director for the United Kingdom region for Arrow ECS added that many businesses are looking to use virtualised servers and desktops, but are looking for easy and efficient ways to do this:
"By providing the complete virtualised infrastructure, Fujitsu's vShape offerings remove the headache of self-configuration and provide a robust and dependable solution that is ideal for organisations looking for deploy quickly and effectively," said Steve Pearce, managing director for the United Kingdom region for Arrow ECS.
Fujitsu will be demonstrating vShape at the IP EXPO conference and exhibition, which takes place on 17 and 18 October at Earls Court, London.
Read also :