Computer 2000 alerts resellers to new deals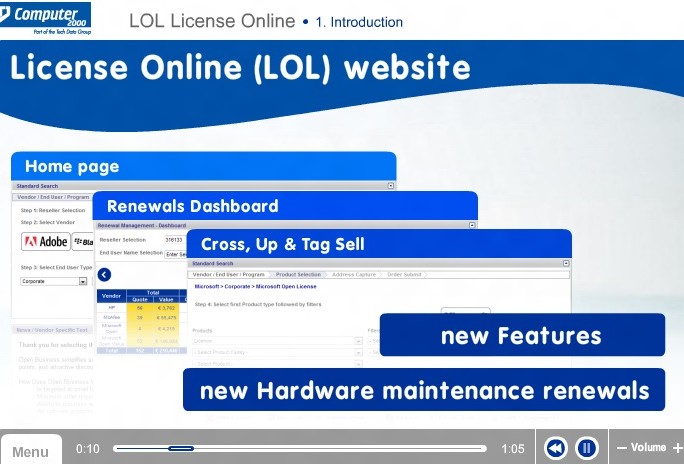 License OnLine system gets an upgrade
Computer 2000 has added new functionality to its Licence OnLine (LOL) system, which will automatically alert resellers to deal registration opportunities.
The changes to the LOL system will enable resellers to earn additional rebates on sales through Symantec's Margin Builder programme and McAfee's Deal Registration.   All resellers have to do is click through to access the deals.
Computer 2000 has been making continual changes to the way that LOL works, with recent changes to the system also including Adobe Cumulative Licensing Program (CLP) scheme, and the addition of Acronis' licensing programme.
The distributor has also extended its Renewal Quote Generator (RQG) tool to cover Microsoft, McAfee and Symantec renewals, aimed at helping resellers drive new business by providing customer renewal information prior to license expiration.
Full licensing programmes are also available for Microsoft Windows Server 2012 and Windows 8 on the LOL from launch.
James Reed, Director of Computer 2000's Software business unit, said the additions to LOL are helping resellers increase their own revenues.
"This latest addition to LOL will help resellers to quickly and easily register their opportunities with our vendors," Reed said. "The extra margin they can earn from deal registrations can make all the difference to the profitability of a license sale, and also help protect the reseller's investment in business development."
"In some circumstances, our resellers are unaware of any deal registration potential – LOL will make all opportunities highly visible to them in the same consistent format, regardless of the specific vendor programme," he said.