Retailers need to adapt software sales approach in shifting market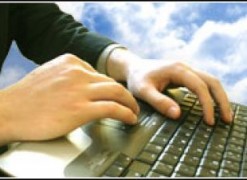 Downloads and SaaS continue disrupting the market
Retailers continuing to rely on 'physical' sales of software face having their business swiped by those offering software as downloads or through the cloud as Software as a Service (SaaS).
The way that people access software is changing and the method of delivery is changing so fast that many of the traditional big hitters face being left behind.
High street retailers which continue to provide software sales in physical form, either through bricks and mortar shops or shipping boxes, are losing out on better margins, and risk having sales taken away altogether.
With high levels of internet connectivity in the UK, the technology to enable widespread sales through downloads is there.  Furthermore, the ability to actual use software in CD format for example is diminishing.
Yesterday Apple announced the death of the optical drive for its complete range of products, and the vast majority of Ultrabooks take the same approach.  Meanwhile consumers become increasingly used to cloud services, and SaaS platforms gain popularity.
According to Raj Badarinath, Director, Product Marketing at Avangate, the level of physical sales compared to downloads is moving quickly, and some retailers and resellers are getting left behind as cloud delivery and downloads become more popular.   Figures from the company show that in 2010 physical software sales accounted for 66 percent of all sales, downloads and SaaS will account for the majority, 72 percent, by 2014.
"Retailers who are solely focused on physical delivery as the only means of reaching consumers must start their digital strategy today," Badarinath said, "because the consumer behaviour is changing across the board, especially in western markets."
"If you don't change you start to lose share, even in the categories that you would traditionally good at."
Also, he says, the need to encourage the channel, not just from a retail perspective, to provide an online store where resellers can access downloads.
To sustain revenue streams they need to move up the chain to offer a more value add approach, combining software with hardware.  However, many retailers and resellers, are only slowly moving to new models.
"What holds any organisation back from change is inertia," Badarinath said,  "the change is happening so fast it is very hard to go from a traditionally model where your supply chain is very much known."
"Now you are not only being asked to add value, you are being forced to go up the stack a bit and really get into the creative bundling of products."
What that means that there is a new set of skills that needs to be acquired by retailers,he says, there is a new method of merchandising and distribution that retailers need to know, and all of these changes will take time.
Of course as the likes of high street retailer Game can attest there is often little time to adapt.  But there are benefits for those that move quickly.
"The shift for retailers is better margins, faster turnover and improved customer experience," he says, adding that it will free up shelf space for retailers he says, to accommodate faster moving products, rather than filling inventory with software boxes.
Furthermore the balance between the sales of hardware and software is also changing with, and software is being seen as a better way to enhance profits he says.  Many devices are now being sold for little or any profit in order to drive software sales.   Amazon is one of those, making no money on its Kindle hardware in lieu of future software sales.
The way that retailers and resellers are going to adapt is by bundling services, and becoming more value-add in their approach.
However he warns that for those who don't change their sales approach, they face the prospect of others swooping in to take their business.
"Either retailers are going to adapt or they are going to lose their business to specialists who provide only software."