Britain crawls out of recession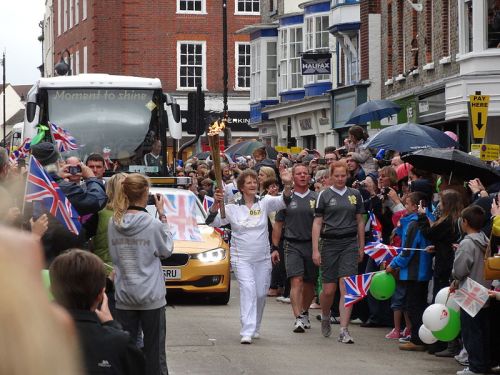 Prime minister David Cameron hinted to MPs yesterday that there would soon be an announcement the UK is out of a recession, and today, the Office for National Statistics published its gross domestic product preliminary estimate, Q3, 2012, which suggested just that.
The organisation also published Statistical Special Events in Q3 2012 – a 14 page report detailing the effects of the Olympic games and other special events, for example, the queen's diamond jubilee.
The ONS' data reveals Britain posted its strongest quarterly GDP growth since 2007. GDP was estimated to have grown by 1.0 percent for the quarter compared to Q2. Production industry output was estimated to have grown 1.1 percent compared to the prior quarter, however, this followed a 0.7 percent decrease between Q1 and Q2.
The construction sector also shrank further, decreasing 2.5 percent in Q3 compared to Q2 – which followed a 3.0 percent decline between Q1 and Q2. In volume terms, GDP was estimated to have been flat year-on-year.
The growth follows three consecutive quarterly declines, putting the GDP index for Q3 at 103.0 – or just under Q3 2011's 103.1. In the ONS' supplementary analys, the organisation noted the latest estimate was affected by changes made to Q2 as part of the queen's diamond jubilee celebrations, so this quarter had one extra working day.
Ticket sales for the Olympics are thought to have increased the quarterly GDP by roughly 0.2 percentage points. Again, the ONS notes, there may have been more of an impact in other areas – citing some evidence that the event leant growth to the creative arts and entertainment, accommodation, land transport, and food and beverage services sectors.
Retail showed "some strength", however, the ONS reports that the Olympic effect may have knocked overall consumption as survey respondents claimed people were watching the event rather than shopping online. Likewise for motion picture, video, and TV programme production, there was some evidence that the Olympics knocked this sector as well.
The overall positive effects from the Olympics on the economy peaked, of course, during the event itself, however, it's likely that they will continue to have an impact for some years for legacy reasons – like Games infrastructure being converted for other uses.
Overall, the British economy has enjoyed 0.3 percent growth for the year. Although it is likely certain MPs in the Coalition government will ride a brief wave of positive public relations, it has to be noted that the worldwide macroeconomic conditions are unstable, and crisis looms in the Eurozone and beyond – so while Britain may technically be out of a recession, the wider economy is not exactly in full recovery.
Read also :