Ingram Micro reports flat sales growth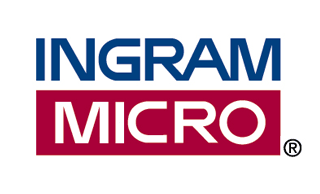 Tablets and a tough market to blame
Ingram Micro has reported flat growth in its financials with CEO Alain Monie blaming a difficult economic environment.
Worldwide sales for the distributor were up 1 percent in its third quarter results, reaching $9.03 billion, while the translation effect into foreign currencies meant a five percent decline compared with the previous year.
Gross profit was $453.9 million, up from $440.7 million in 2011, however, Ingram Micro claimed growth in tablet sales  pushed profits down. In the distie's words, tablets and PCs are usually "delivered to the market in a high velocity, yet lower cost to serve, fulfillment model".
In Europe, sales were strong in some of the larger markets, most notably the UK, Germany and France.  This was offset by weakness in other parts of Europe.  Overall sales grew by 1 percent in the region, in local currencies, though in dollar terms this meant a nine percent decrease.   In North America Ingram Micro saw its sales increase five percent, an eleventh successive quarterly increase in the region.
Ingram Micro CEO Alain Monie pointed out that any growth came in spite of a difficult economic landscape.
"It is clear that the macroeconomic environment and mid-term perspective are difficult, however, we executed well during the quarter, with every region growing revenues in local currencies," Monie said.
He added: "Our position as the world's largest technology distributor provides valuable differentiation, giving us the ability to execute on our financial objectives despite challenging conditions".
Another of the large distributors, Avnet, also pointed to a tough market in its own financial report yesterday.