Ebay: Lack of full 4G network to cost £120 million in missed sales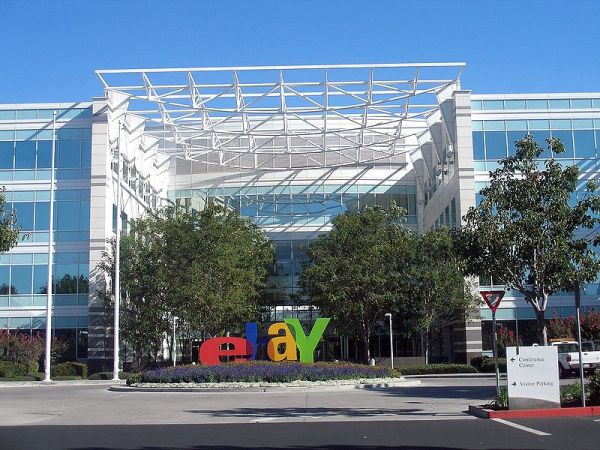 Government needs to work quickly to expand on EE coverage
Everything Everywhere (EE) may have its 4G network up and running, but online retailer is estimating that the lack of comprehensive connectivity will cost the economy £120 million in missed sales.
The first UK 4G network goes live today, offering faster speeds on smartphones and tablets.
However according to a report released by Ebay, the fact that only EE will be launching a service this side of 2013, with only handful of cities included in the coverage, means that mobile shoppers are less likely to make purchases.
A full rollout of 4G would have increased sales using mobiles from £373 million to £493 million Ebay says.  Apparently just over half of people shopping this Christmas plan on using their mobiles to search for purchases, and Ebay is expecting around a third of purchases to be bought with a smartphone.
There are three main barriers to consumers shopping with their mobile:  slow connections, patchy network connection and annoying payment timeouts.
While most users have access to 3G connections, those accessing EE's 4G network are getting speeds around ten times faster.   Ebay points out that with mobile data volumes rising 250 percent per year, the burden on existing infrastructure is likely to decrease the quality of connection on 3G services until more users can get onto the 4G network
Clare Gilmartin, vice president of eBay Marketplaces Europe, said that the cost of another Christmas without 4G would be "huge" as consumers make more purchases through their phones.
"Mobile devices have become virtual stores in our pockets, giving us the ability to shop anytime, anywhere. But for consumers, it's critical that the experience is quick, seamless and simple. Slow browsing speeds and breaking connections are now significant barriers to mobile commerce – and this comes at a high price.
"While we welcomed the move by Ofcom to bring the 4G spectrum auction forward to early 2013 there's no doubt, as this research shows, that for the UK economy the cost of another Christmas without universal 4G is huge.
"Consumers are increasingly demanding a better experience, regardless of their network. We hope that the Government will work quickly come the New Year to ensure its promise to deliver 4G for all by the end of 2013 is realised."
The rollout of 4G has faced strong criticism with the UK lagging behind many other countries which have had 4G in place for a number of years.
Earlier this year Labour MP Helen Goodman highlighted concerns that delays to 4G rollout were costing the country around £1 million a day.
A report from the Open Policy Group said that the figure was likely to be even higher, costing the UK £732 million each year that the rollout was delayed.
Read also :