UK to lead uneasy European economic recovery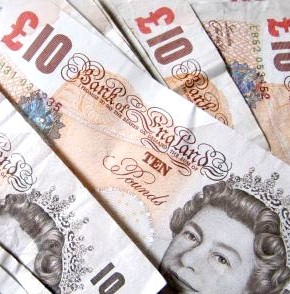 IT sector is faring well, says CEBR, but no cause for celebration
The UK is set to become the best of a very bad bunch, outstripping its major European neighbours for the fastest growth by 2014, according to the Centre for Economics and Business Research (CEBR).
The business think tank is predicting that in 2014 the UK will be leading the way with 1.4 percent growth, compared to 1.3 percent for Germany, and 0.2 percent for France.   The Eurozone as a whole will see 0.4 percent growth by this point, with Spain and Italy seeing continued recession.
The UK will outpace Germany next year, with 0.8 and 0.5 percent GDP growth respectively, while the other major nations will see their economies contract.
It is forecast that this year the UK will see GDP fall by 0.1 percent, according to CEBR, despite positive effects from the Olympics and other factors boosting the economy in the most recent quarter.
Long term growth is likely to be held back by recession in neighbouring countries, while the world economy is likely to see weak growth over the next years.
Speaking to BBC Radio today CEBR CEO, Douglas McWilliams, said that UK leading European growth brought little cause for celebration.
"This is slightly bad news story dressed up as good news story," he told the BBC Today radio programme.
He added that parts of the UK economy are fairing well in spite of the economic downturn, and the former chief economist for IBM UK highlighted the performance of the IT sector in the tough economy as greater automation takes place.
Recent research conducted by CEBR for the Institute of Chartered Accountants in England and Wales (ICAEW) showed that confidence in the IT sector has remained high despite the macroeconomic concerns, and outstripped all of the other main sectors.
UK channel players have also shown resilience to the underlying economic factors, with Computerlinks reporting strong profit growth over the past nine months, while Kelway and Softcat have also reported large revenues.