Fujitsu adds EntaTech to growing UK partner base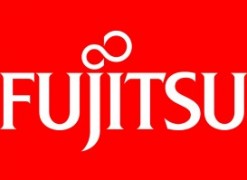 Cloud presenting opportunities for channel, but tipping point has not been reached UK channel boss tells us
Fujitsu's partner base in the UK is continuing to grow at a fast pace, UK channel boss Michael Keegan told ChannelBiz UK at the Fujitsu Forum in Munich.
He told us that Fujitsu is seeing "strong channel growth" in the UK, with the recent addition of distributor EntaTech as its newest partner.
"We are really pleased to be working with them and we are doing a lot of business with them," Keegan said.
As well as the number of distributors and resellers joining Fujitsu's UK partner programme increasing, the number of accredited partners is also up from around 40 a few months ago to 120, as more partners receive additional training.
"We have set ourselves up to be much more channel friendly," he said, claiming that the company's deal registration, accreditation and a "disruptive" rebate scheme are winning over resellers.
In the UK Fujitsu delivers around 80 percent services and 20 percent hardware but Keegan has been leading a charge to energise Fujitu's UK channel to rebalance this.
"What is particularly pleasing is the growth in servers and storage" he said, adding that Fujitsu is the fastest growing server vendor.
Cloud was also a major talking point at the event, in terms of Fujitsu Technology Solutions' overriding strategy and Keegan says that it is having an increasing impact on channel in the UK.
Fujitsu's two main delivery methods for the cloud are through its hardware products such as the recently launched vShape system and boxed cloud service, as well as its public cloud platform using its own infrastructure, all available through its partners.
"DI blocks and vShape are where there is likely to be longer term interest will in terms of cloud provision. We have a number of customers on that, which continues to grow."
In terms of the rate of cloud adoption in the B2B Keegan says that this is variable:  "There is a lot of talk, a lot of window shopping – I don't think we have reached a tipping point," he said.