Dataflame reboots Windows shared hosting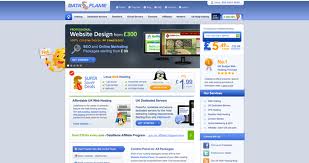 Dataflame Internet Services has rebooted its its Windows Shared hosting packages after leaving Microsoft several years ago.
Webhosting company Dataflame, which runs Linux Shared & Reseller hosting Services, has now re-booted its range of packages for Windows Shared Hosting services.
The package aims to draw in more customers with heavily discounted prices and  is offering a 20 percent discount on all Windows webhosting packages for the initial launch period.
Dataflame said that it will soon come up with a wide range of Web Hosting Solution with technologies in the Cloud and high end clustered environments.
These will be based around error free Clusters and well known to Cloud technologies like Hyper-V, VMware and Citrix.
In a statement, Dataflame said that the new packages are especially designed for small to medium business enterprises and special customer requirements such as blogs, B2C retail store or even a large business portal.
Dataflame Internet Services owns and operates all its equipment, which are located and run within the UK.
The company started over 10 years ago in the year 2002 with an aim of providing independent, customised and economic web-hosting solutions and internet services to the growing online community.
However it axed its Windows Shared Hosting services in order to revamp and strengthen its customer support services.
It said that it coming back to the market because the new web hosting products are easy to use, even for a beginner.