Fujitsu adds top level tier to Select Partner programme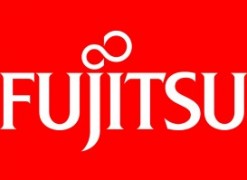 Invitation-only tier will open up to UK partners next year
Fujitsu announced a new 'invitation only' tier to the top level of its Select Partner programme at the Fujitsu Forum event in Munich earlier this week, aimed at helping VARs and SIs target mid-market sales.
30 partners from around Europe have already been included in the Select Value Channel tier, with Fujitsu keen to support sales of its Primergy servers and Eternus storage, as well as equipping partner to capitalise on cloud environments.
Fujitsu says the exclusive tier will enable it to engage with partners to help provide better customer service, in order to enable longer term relationships with customers. This will involve skills development, providing support and mentoring, in addition to giving partners access to market development funds.
Select Value Channel partners will also receive access to all of the benefits available at its Partner, Select Partner and Select Expert tiers, such as access to partner portals and joint sales activities.
The changes to the partner programme will start in Austria, France, Spain and Germany, before being rolled out across the rest of EMEA in 2013.