Amazon, Google and Starbucks execs to be questioned on tax avoidance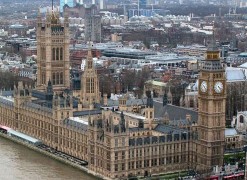 Parliament wants to know the ins and outs
Heads and managers at Google UK, Starbucks and Amazon will today give evidence in front of members of Parliament on the topic of tax avoidance.
The trio, which have all been accused of paying little or no tax on their UK earnings will appear in front of the Public Accounts Committee (PAC) which oversees monitoring of government financial affair.
The move comes as the British public begins to grow uneasy, putting pressure on the government to question big multinational companies that have repeatedly evaded taxes across the globe.
Google is in the spotlight after claims that its UK arm paid a meagre £6 million to the Treasury in 2011 on turnover of £395 million, while Amazon generated sales of more than £3.3 billion in the country last year but paid no corporation tax on any of the profits.
Starbucks paid £8.6 million in total UK tax over 13 years during which it recorded sales of £3.1 billion.
According to the BBC, these companies have so far been able to get away with this practice as they create corporate entities in low-tax jurisdictions for the purposes of paying tax.
For example, a company may design a product or an app for a smartphone in the US, have it made in Asia and sell it in the UK.
However a regional unit may be legally incorporated in a fourth place with less evasive tax laws.
Read also :