Zycko unveils IT Performance Lab at UK HQ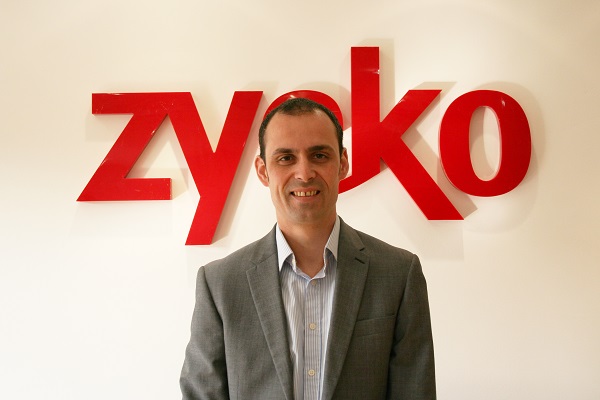 Demo lab enables EMEA resellers to test changes to customer networks
Zycko has unveiled its IT Performance Lab based at its UK headquarters, providing EMEA resellers with presentational tools to increase sales of Riverbed products.
The IT Performance Lab will allow resellers to demonstrate Riverbed products to prospective customers, showing off a range of the networking optimisation vendor's portfolio – including Granite servers, Whitewater cloud storage appliances, as well as products from the Cascade and Steelhead lines.
Channel partners will be able to use the facility to demonstrate best practice IT performance, as well as allowing bespoke configurations.  One of the facility's features will be letting customers replicate their own network, allowing a preview of installed systems.
The lab is accessible remotely meaning that resellers can provide demos from locations across EMEA.  Zycko resellers interested in using the facility should contact their account manager, the company said.
Supporting the new lab will be a team of Riverbed specialist staff.  This includes 15 Riverbed Certified Solutions Professional (RCSP) accredited engineers, five accredited trainers and over 50 Riverbed Sales Associate (RSA) and Riverbed Sales Specialist (RSS) accredited account managers.
Zycko, which has been partnering with Riverbed for seven years now, is certified as a Riverbed Authorised Support Partner (RASP), Riverbed Authorised Consulting Partner (RACP) and Riverbed Authorised Training Partner (RATP).   This means that it offers a range of technical and business services relating to Riverbed, such as marketing and pre-configuration.
Darran Clare, head of IP services at Zycko, said that the launch, announced at its Riverbed partner day, was an example of the ongoing relationship between the two firms, with Zycko named as the Californian firm's Distributor Partner of the Year in 2011.
"Riverbed has made a significant impact in the UK since we introduced them to the channel in 2005," Clare said in a statement.  "A dedicated facility in which Zycko's resellers can experiment with Riverbed performance solutions was a natural step forward following the success of our fixed demonstration lab."
He added: "This new lab allows resellers to request a specific network configuration, log in remotely, and then demonstrate performance solutions to their customers. We're making this facility available to all Riverbed resellers throughout EMEA that are engaged with Zycko."
Zycko also announced last month that it would be incorporating Riverbed products into its 'end to end' video network service, which is being made available to resellers.
Nino D'Auria, Riverbed vice president of channel sales in EMEA, commented: "Riverbed resellers will be able to experiment with our solution portfolio to see how it improves applications that range from offsite backup to standard Microsoft Exchange email services.
"By accessing Zycko's lab, companies will be able to simulate a virtual environment that will mirror theirs and show the real-time benefits of using Riverbed performance solutions to bridge the branch and data centre networks."